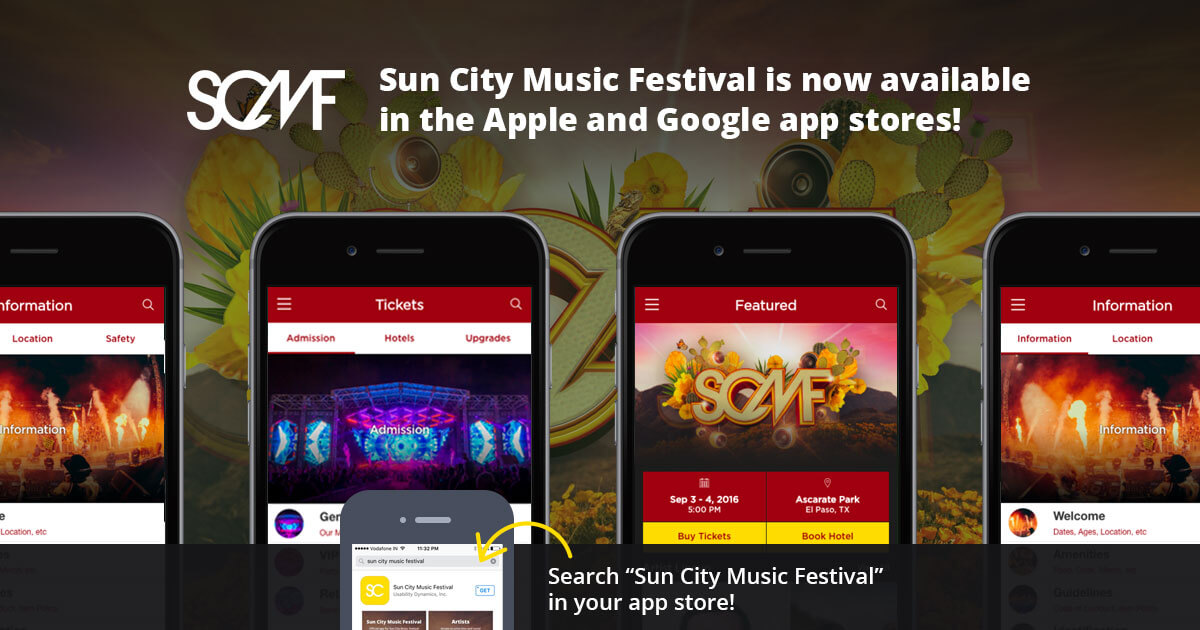 Introducing the official mobile app of Sun City Music Festival, your personal concierge for a successful adventure. Consider it the go-to spot for everything you need to know. Learn more about the artists set to perform, browse the scheduled program of events, find tickets and travel information, and get the latest news!
The handy dandy mobile app streamlines your trip to SCMF so you can make the most of our festivities on Labor Day weekend, September 3-4th, at Ascarate Park. Don't miss a beat, stay updated while you're dancing and download the app now for Android and iOS.
Mobile App Features
Artists: Discover more about the DJs you love.
Schedules: Plan ahead and don't miss your favorite artists.
Filter Camera: Shoot, filter, and share a memory that will last forever.
News: Receive the latest festival updates.
Information: Quick access to important details you need to prepare.
Tickets: Purchase tickets and reserve your hotel.
The official mobile app is now available to download on both Google Android and Apple iOS.