Gates are now open the time has come to enter round two, enjoy the second day of Sun City Music Festival! We've got another blistering lineup of DJs stacked back-to-back across our three stages. Tonight we're looking forward to headliners Kaskade and Galantis on the Sun City main stage, in addition to a bevy of bass and techno's finest reppin' Midnight Oasis and Beatport.
Share your shenanigans with us on Facebook, Twitter, Instagram and let's remind e'rybody exactly why #ElPasoKnowsHowtoParty.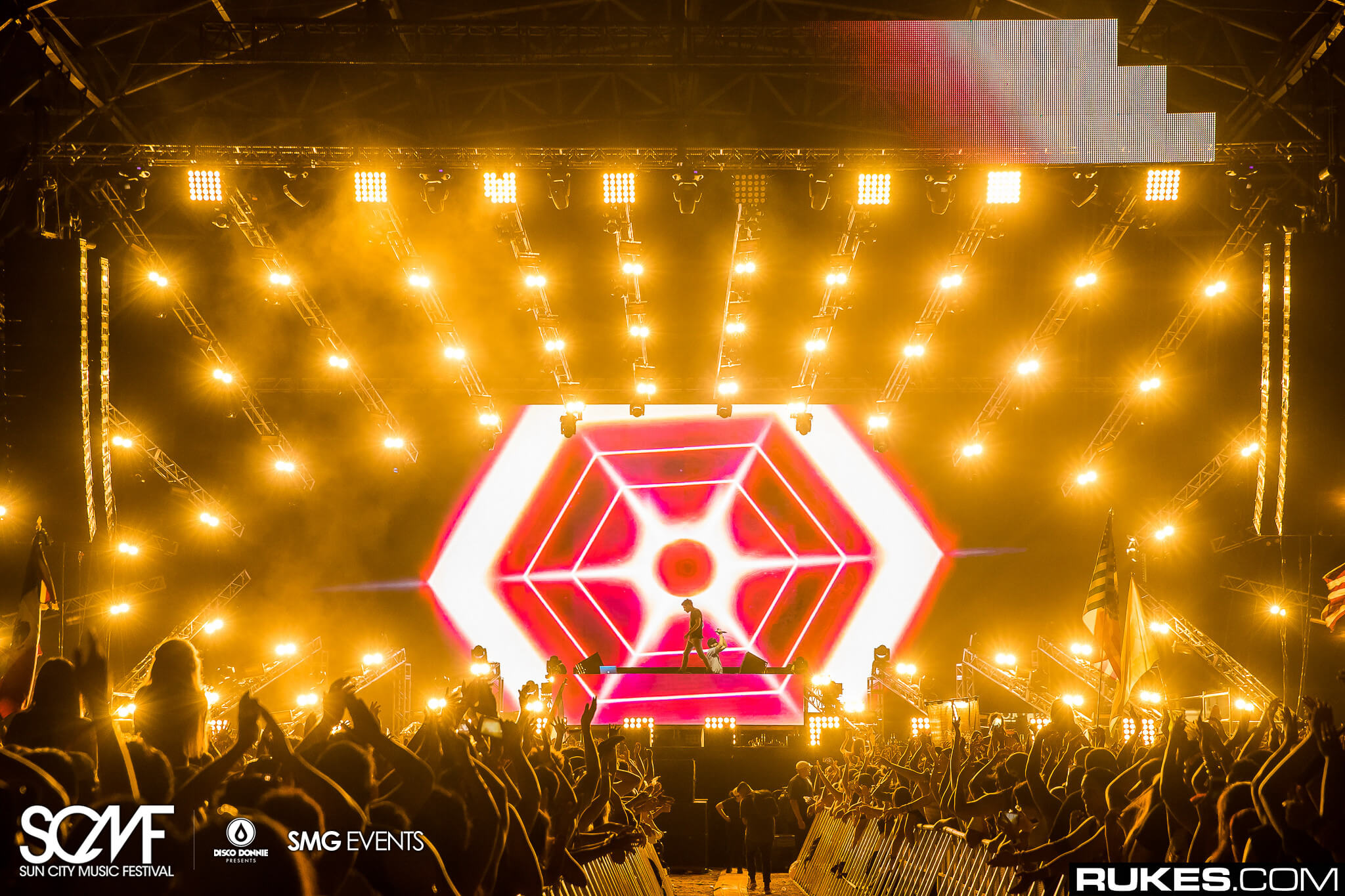 Prepare to Party!
Hop in an Uber and enjoy a free ride on us! It's by far the most convenient and safe way to travel. Thanks to our partnership with the on-demand car service, new users can enter promo code "SunCityMF16" to take $20 off.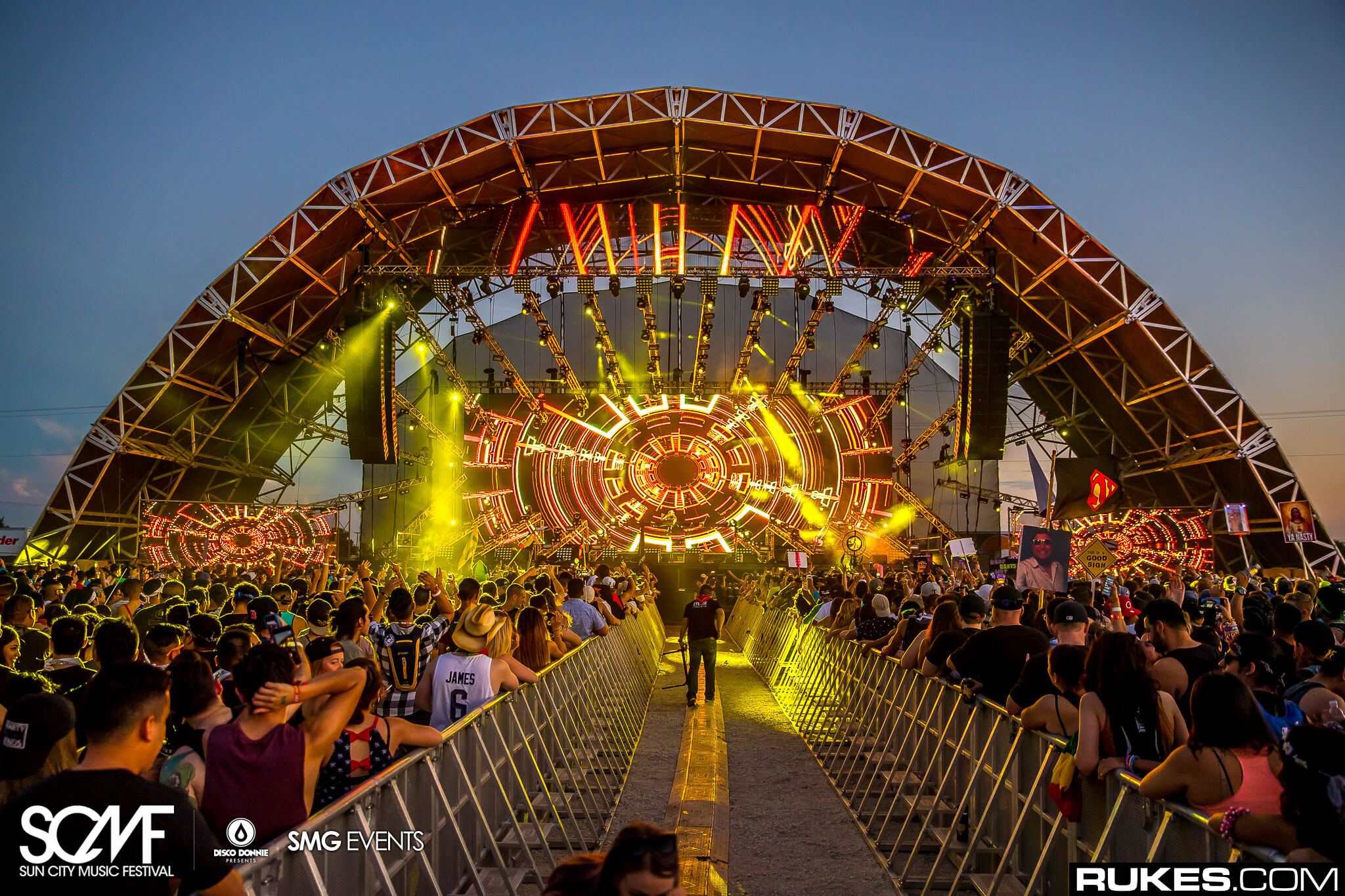 Artist Schedule
Are you using the SCMF mobile app? Available for Android and iOS, it's the easiest way to view artist set times, and create your own personal must-see list at the tap of a button! We've got a lot of fun planned across our stacked stage schedule. Plus, don't miss a very special Kaskade Redux set at 301 for the official after party!
Here are the set times for the second day of Sun City Music Festival:
Sun City Stage
With so much goodness going on at the Sun City main stage, it'll be hard to tear yourself away! Camp out at Sun City for spectacular performances including our daily headliners.
12:30 AM – 02:00 AM KASKADE
11:25 PM – 12:25 AM GALANTIS
10:15 PM – 11:15 PM Jauz
09:15 PM – 10:15 PM Marshmello
08:15 PM – 09:15 PM Malaa
07:15 PM – 08:15 PM Wiwek
06:15 PM – 07:15 PM 4B
05:15 PM – 06:15 PM Unlike Pluto
Midnight Oasis Stage
On day two of Sun City our Midnight Oasis transforms for fans of the low end. Don't be surprised if you leave with a wobble in your step!
12:45 PM – 02:00 AM Zomboy
11:45 PM – 12:45 AM Snails
10:45 PM – 11:45 PM NGHTMRE
09:45 PM – 10:45 PM Bro Safari
08:45 PM – 09:45 PM Ghastly
07:45 PM – 08:45 PM LNY TNZ
06:45 PM – 07:45 PM Boombox Cartel
05:45 PM – 06:45 PM Johnny Kage
05:00 PM – 05:45 PM DJ Flash
Beatport Stage
Tap into the sounds of the underground pulsating from the Beatport Stage including some of the freshest talents of techno and tech house.
12:30 AM – 02:00 AM Pleasurekraft
11:00 PM – 12:30 AM Loco Dice
09:30 PM – 11:00 PM Matador (LIVE)
08:00 PM – 09:30 PM Josh Wink
06:30 PM – 08:00 PM Anna
05:00 PM – 06:30 PM Dustin Holtsberry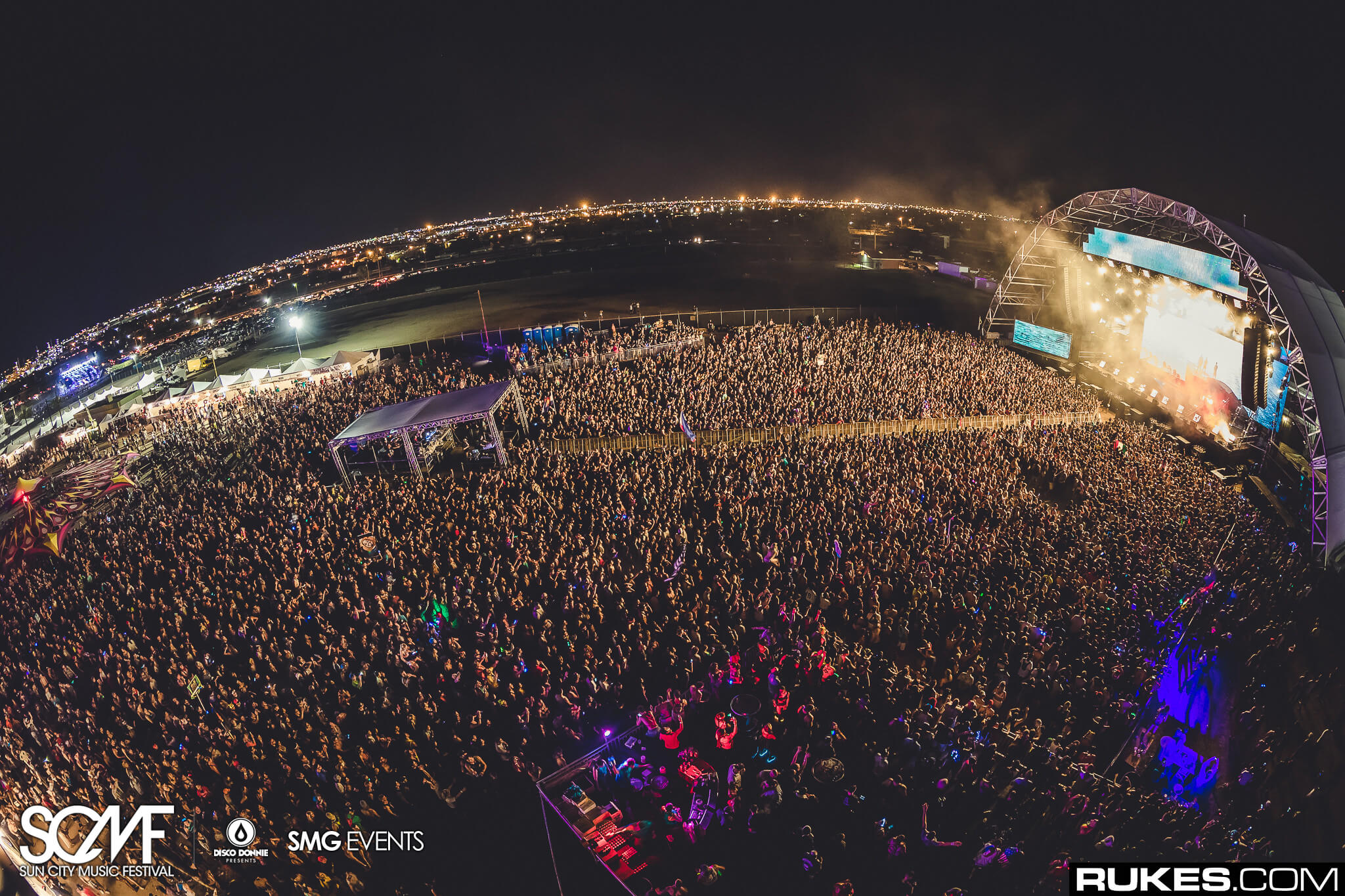 Map Your Adventure
Plot your desert escapades using the official map, easily accessed via the mobile app menu. Pick out the best spots to meet-up with your crew early in the day, so you can find each other should anything happen later. Enjoy everything SCMF has to offer: select where to eat, saddle up at the Sun City Cantina with a crafted cocktail, shop for goodies at our festive vendors, and remember to rehydrate at the free water stations.
Should you lose any personal belongings during the festival, go to the Lost & Found to the left of the main entrance.