It's finally here! The day has come and we're happy to announce that the gates to Sun City Music Festival are open now! Head to Ascarate Park and get lost in the sounds of today's blistering lineup. We've got three stages stacked with back-to-back talent from heavyweight hitters like Joris Voorn, Gareth Emery, Cash Cash, Sasha, The Chainsmokers, and a closing set with Skrillex. Head to Ascarate Park and let's get this Labor Day weekend turnt up!
Share your memories with us using the hashtag #SCMF2016 on Facebook, Twitter, Instagram and let's remind e'rybody exactly why #ElPasoKnowsHowtoParty.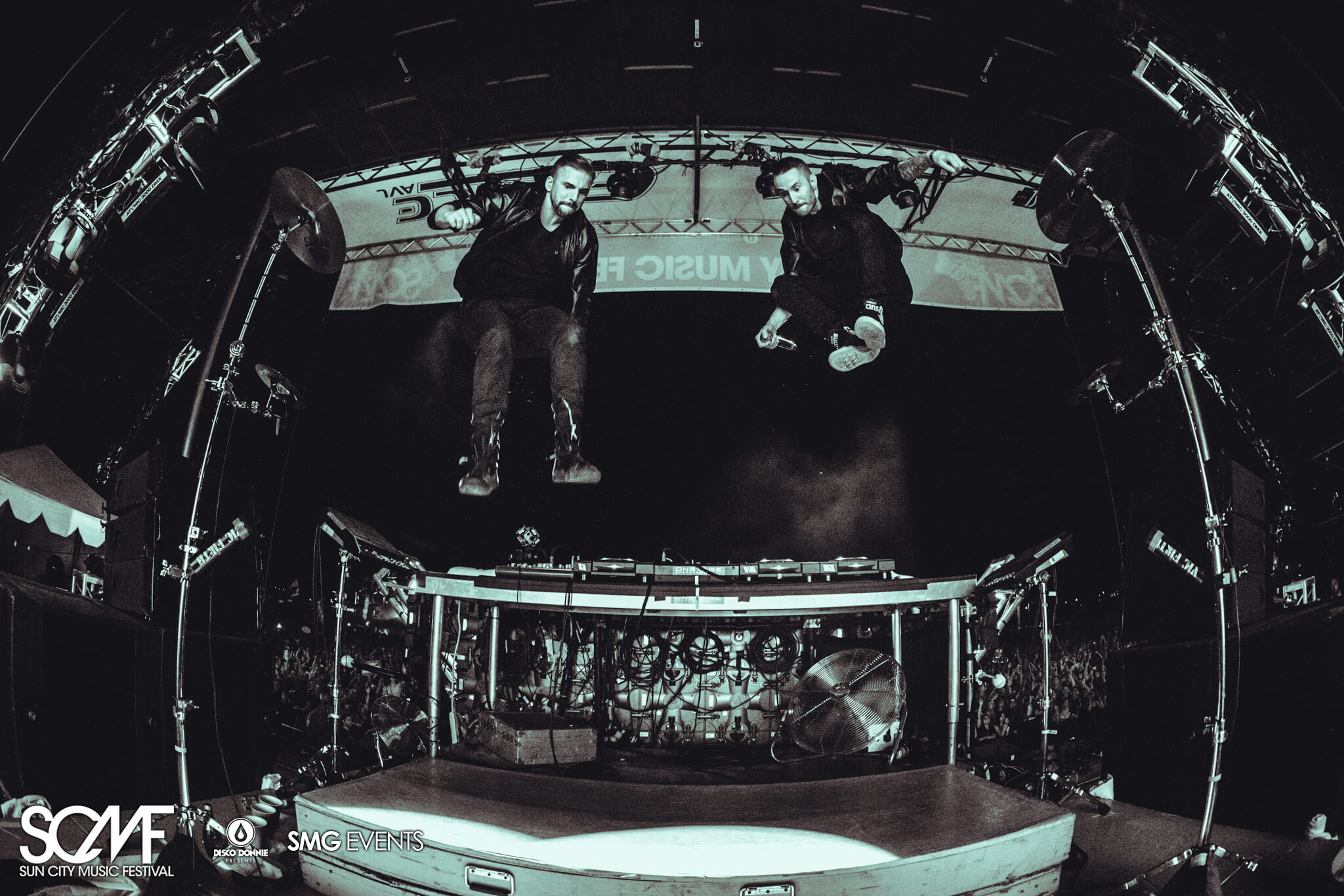 Prepare to Party!
Hop in an Uber and enjoy a free ride on us! It's by far the most convenient and safe way to travel. Thanks to our partnership with the on-demand car service, new users can enter promo code "SunCityMF16" to take $20 off.
Access the SCMF mobile app for Android and iOS to navigate the festival. It's the easiest way to view artist set times, and create your own personal must-see list at the tap of a button!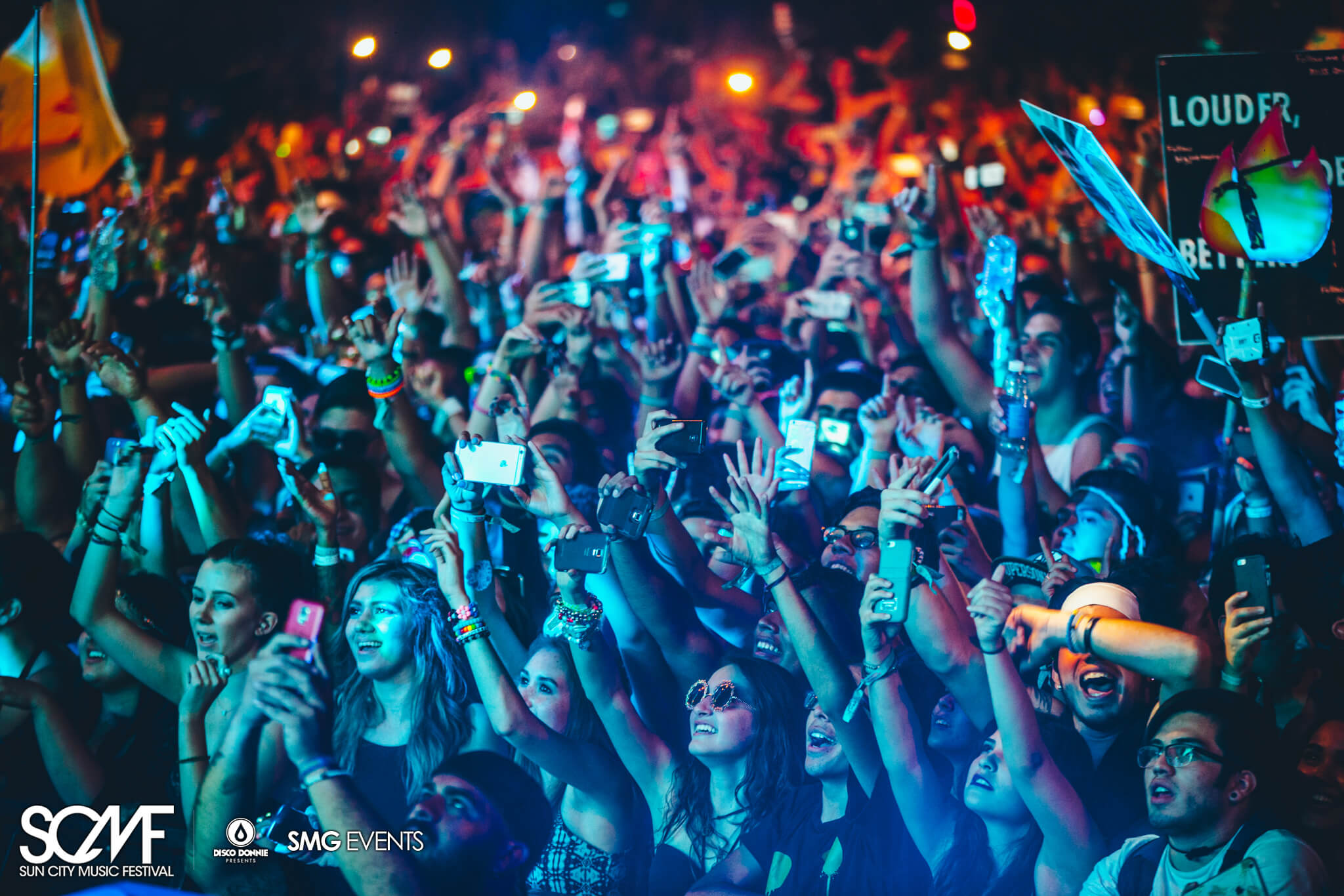 Artist Schedule
We've got a lot planned for the day, choose the set times of your favorite artists and make a schedule for the first day of Sun City Music Festival!
Sun City Stage
12:30 AM – 02:00 AM SKRILLEX
11:20 PM – 12:20 AM THE CHAINSMOKERS
10:20 PM – 11:20 PM Cash Cash
09:20 PM – 10:20 PM Fedde Le Grand
08:20 PM – 09:20 PM Sam Feldt
07:20 PM – 08:20 PM Seven Lions
06:20 PM – 07:20 PM SNBRN
05:20 PM – 06:20 PM Tigerlily
05:00 PM – 05:20 PM Regional DJs
Midnight Oasis Stage
12:30 AM – 02:00 AM Gareth Emery
11:15 PM – 12:30 AM Ilan Bluestone
10:00 PM – 11:15 PM Andrew Bayer
08:45 PM – 10:00 PM Jeremy Olander
07:30 PM – 08:45 PM CID
06:30 PM – 07:30 PM Club Banditz
05:45 PM – 06:30 PM Brandon Jay
05:00 PM – 05:45 PM Osen
Beatport Stage
12:30 AM – 02:00 AM Joris Voorn
11:00 PM – 12:30 AM Sasha
09:30 PM – 11:00 PM Mind Against
08:00 PM – 09:30 PM Butch
06:30 PM – 08:00 PM Gardens of God
05:00 PM – 06:30 PM Lee K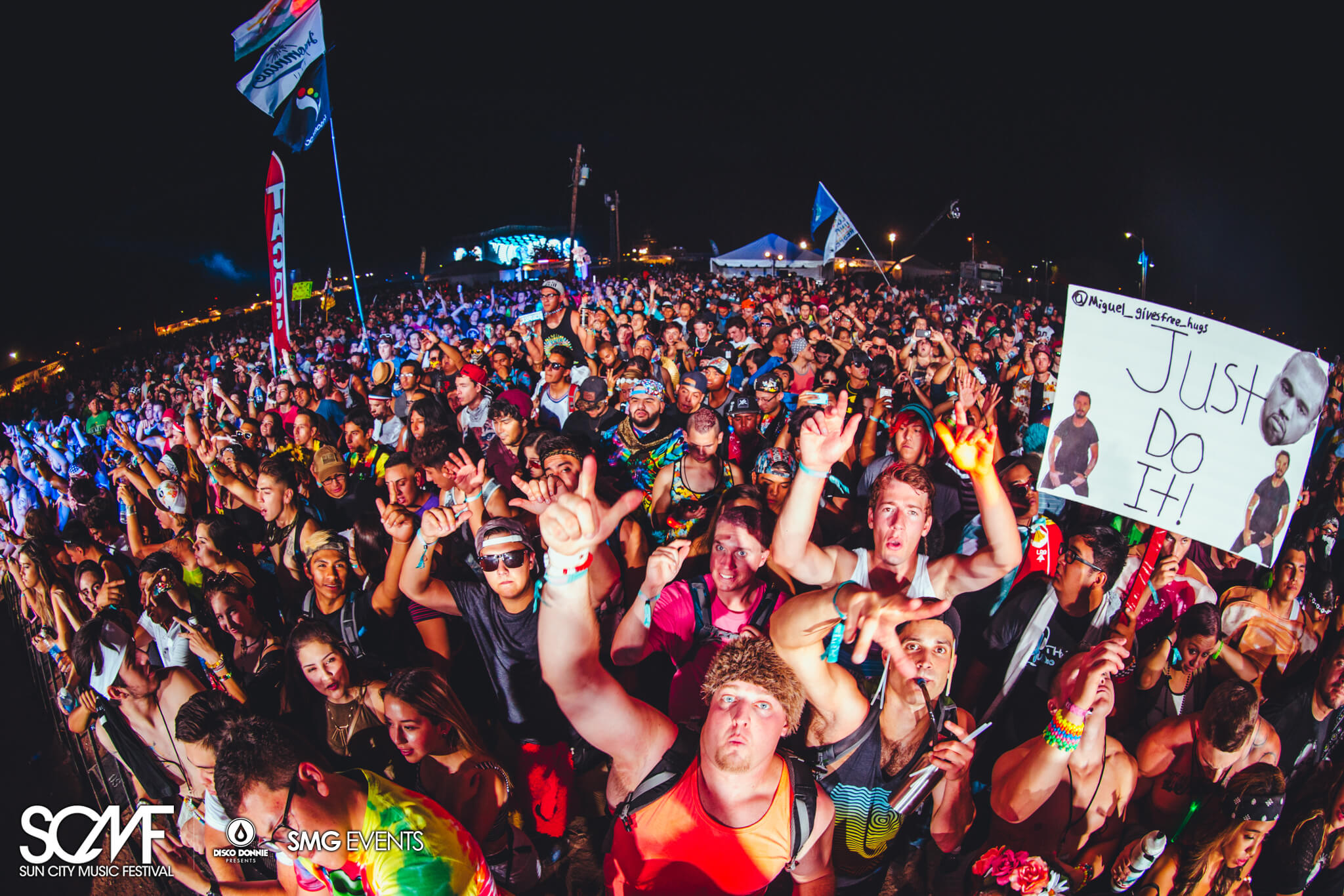 Map Your Adventure
Plot your desert escapades and get a lay of the land by using the official map, easily accessed via the mobile app menu. Pick out the best spots to meet-up with your crew early in the day, so you can find each other should anything happen later. Enjoy everything SCMF has to offer: select where to eat, saddle up at the Sun City Cantina with a crafted cocktail, shop for goodies at our festive vendors, and remember to rehydrate at the free water stations.
Should you lose any personal belongings during the festival, go to the Lost & Found to the left of the main entrance.