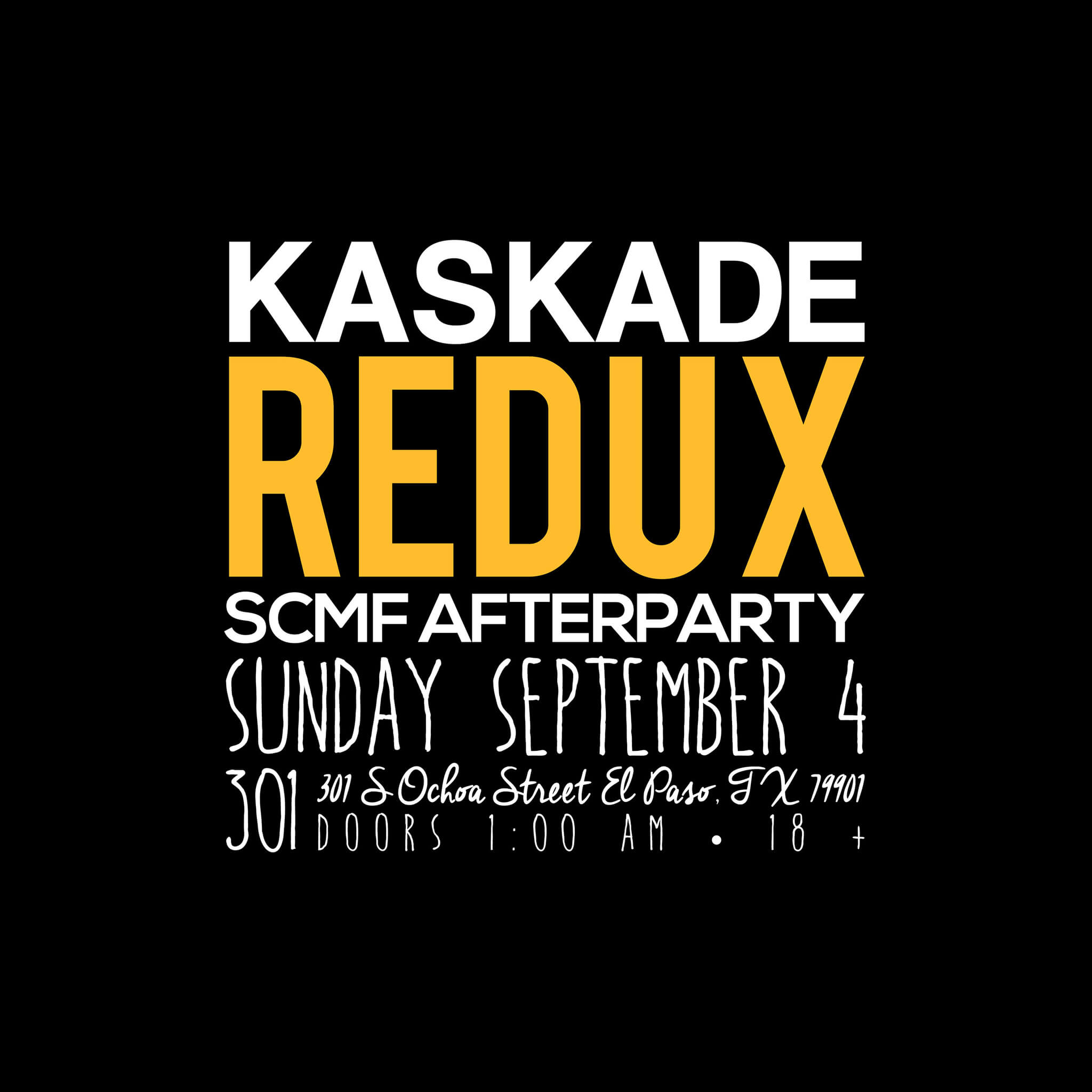 Hold onto your hats ladies and gents' because we're feeling mighty privileged to announce the official after party of Sun City Music Festival tonight, will be a very special Kaskade Redux at 301 in El Paso! Following a headlining set to close out the main Sun City stage, Kaskade will perform an intimate Redux set from 3:00 – 4:30 AM for a small crowd. Don't miss this show, buy tickets now!
Harkening back to the purity of house music in decades past, when it was all about the music. Go back to where it all began with the official SCMF after party at 301, Kaskade will play a revolutionary set to a small room. Redux is a an intimate event, so fans who want to experience this legendary show should buy tickets now, as this event will likely sell out.
Send SCMF off with a bang at the official after party, featuring Kaskade Redux at 301. Tickets now on sale!