Lookin' good El Paso! Thank you for an incredible first day in the Sun City, that was one for the books. These nights will remain forever etched in our mind's eye, making new memories under the desert sky. We hope ya'll are lovin' life and ready to live it up, because we're doing it all over again today. Welcome to day two of SCMF 2016!
Last night was crazy good, we christened the decks with headlining performances by heavyweight hitters Skrillex and The Chainsmokers on the main Sun City stage. Meanwhile Gareth Emery closed out a stunned crowd at Midnight Oasis, following back-to-back performances by Anjuna' labelmates Ilan Bluestone and Andrew Bayer. The Beatport party was held captive by techno overlords Joris Voorn and Sasha amongst so much more!
Read on to review the logistics for the second day under the Sun including information on parking and arrival, the daily artist schedule, and map details.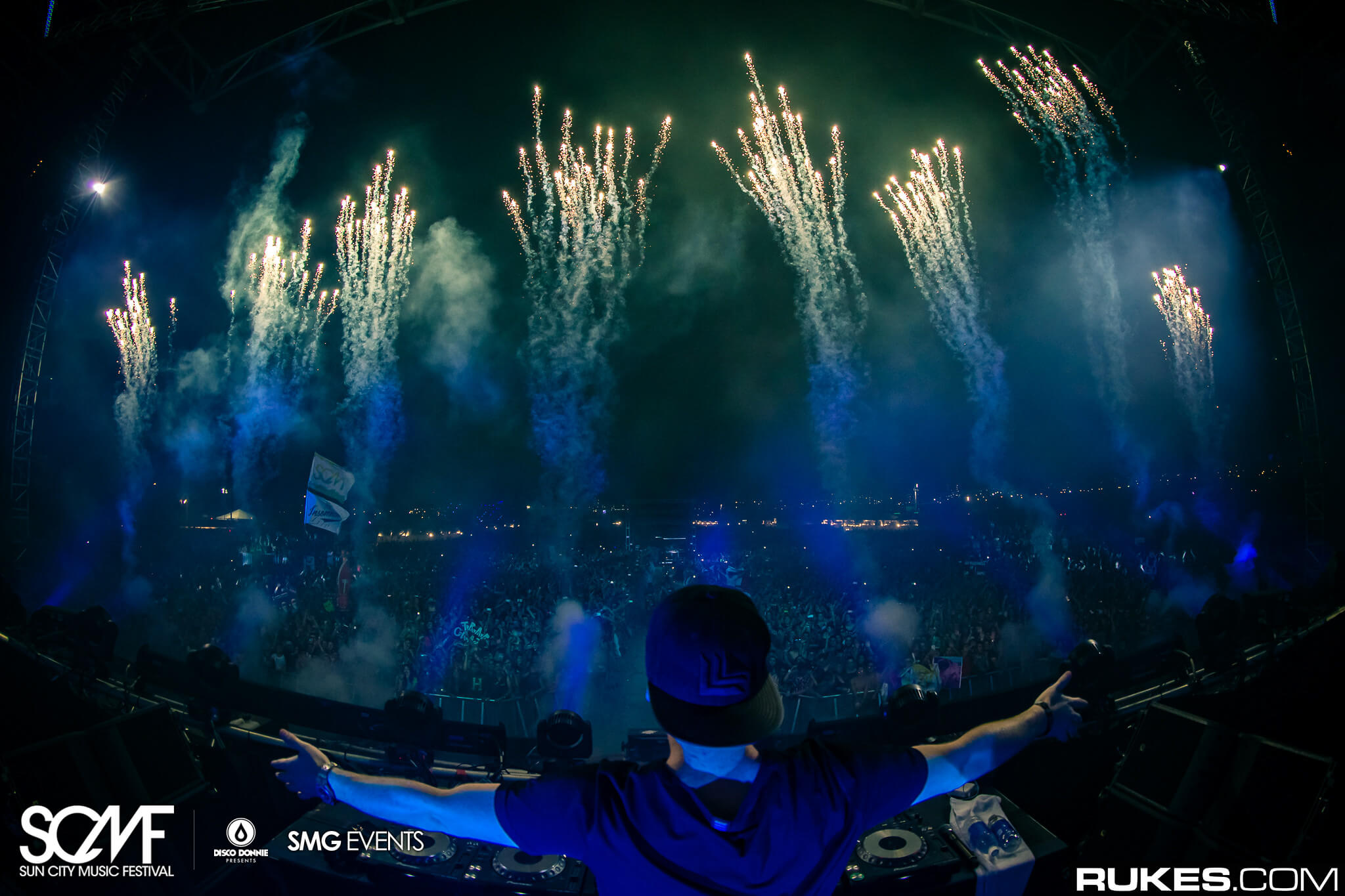 Parking and Arrival
Parking lots open at 3:00 PM. For those catching a cab, or copping a ride from friends and family, you can find the drop off and pick up location to the right of the main gate, as you enter from Delta Drive.
If you're driving to the event yourself, please carpool with fellow comrades as space is limited. Parking will be held inside the park and costs $5.00 per car — cash only — with lots opening at 3:00 PM daily. If you have any questions, take a moment to review complete arrival and parking details.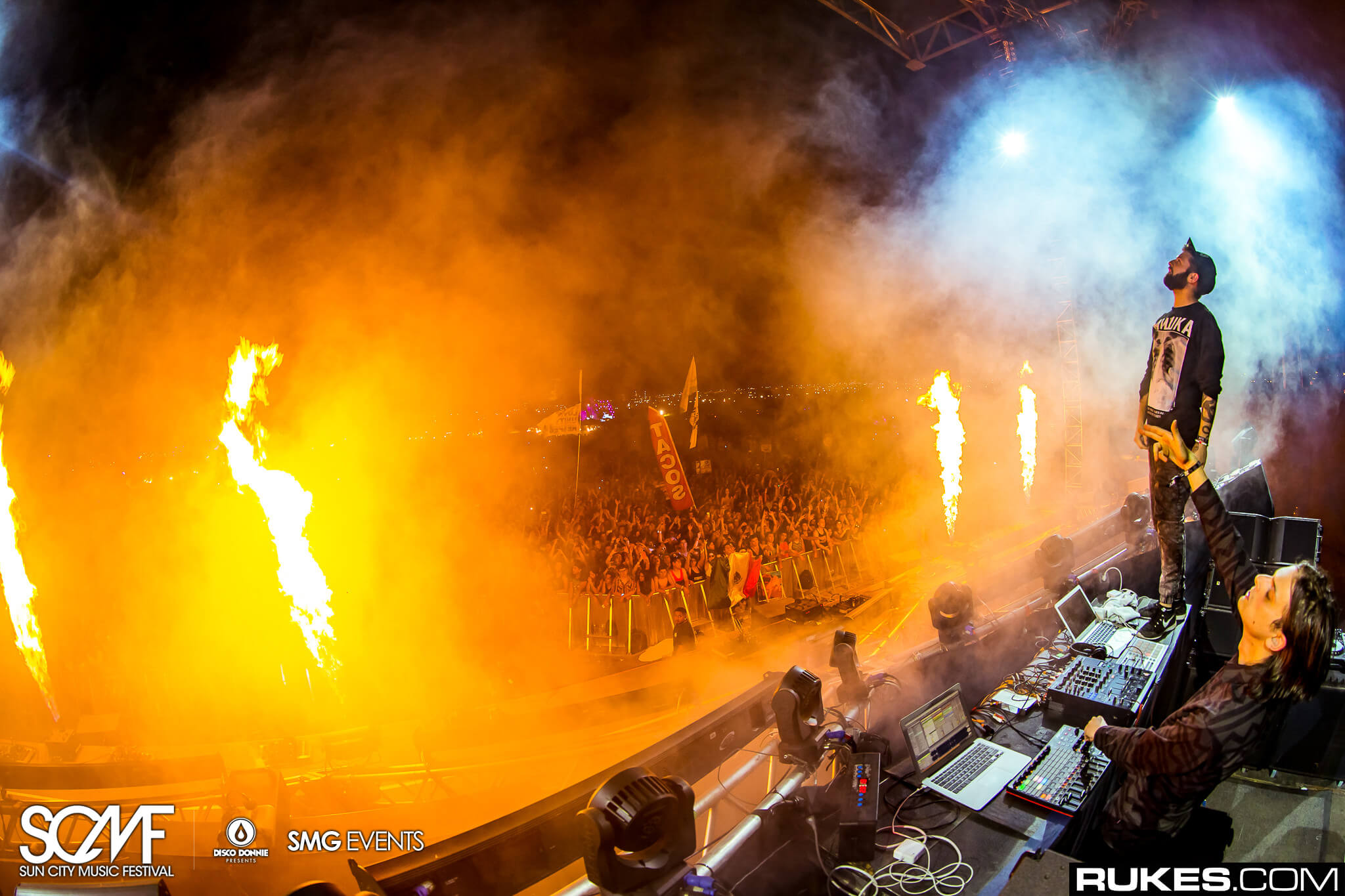 Take an Uber
By far the most convenient and safe way to travel is to fare split an Uber ride with your crew! Thanks to our partnership with on-demand car service Uber, finding a free ride to SCMF has never been easier. Enter promo code "SunCityMF16" to enjoy your first ride on us! (Valid for new users only).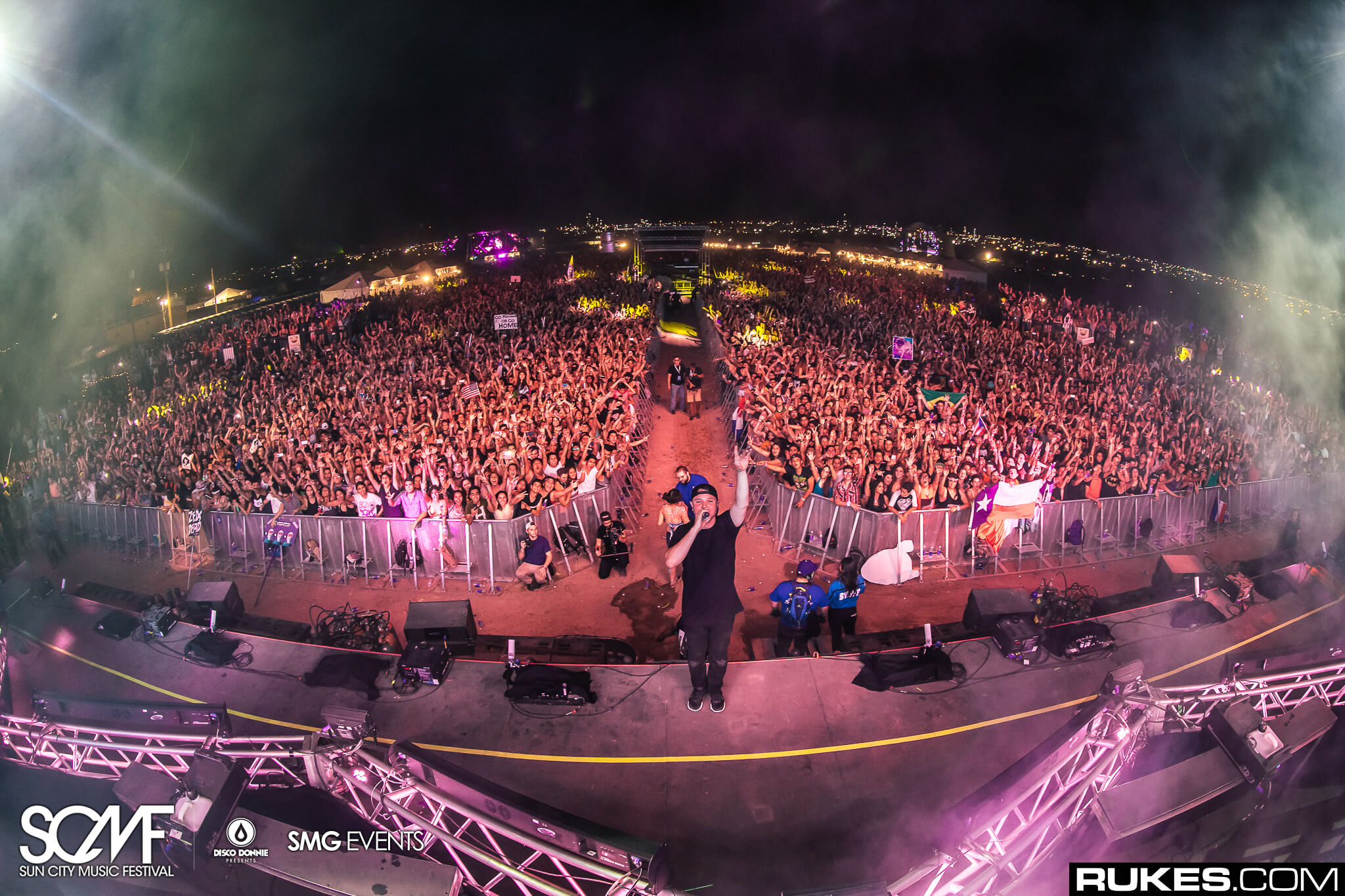 Artist Schedule
Are you using the SCMF mobile app? Available for Android and iOS, it's the easiest way to view artist set times, and create your own personal must-see list at the tap of a button! We've got a lot of fun planned across our stacked stage schedule. Plus, stay tuned at 3:00 PM today for the big reveal of who's playing the official after party tonight!
Here are the set times for the second day of Sun City Music Festival:
Sun City Stage
With so much goodness going on at the Sun City main stage, it'll be hard to tear yourself away! Camp out at Sun City for spectacular performances including our daily headliners.
12:30 AM – 02:00 AM KASKADE
11:25 PM – 12:25 AM GALANTIS
10:15 PM – 11:15 PM Jauz
09:15 PM – 10:15 PM Marshmello
08:15 PM – 09:15 PM Malaa
07:15 PM – 08:15 PM Wiwek
06:15 PM – 07:15 PM 4B
05:15 PM – 06:15 PM Unlike Pluto
Midnight Oasis Stage
On day two of Sun City our Midnight Oasis transforms for fans of the low end. Don't be surprised if you leave with a wobble in your step!
12:45 PM – 02:00 AM Zomboy
11:45 PM – 12:45 AM Snails
10:45 PM – 11:45 PM NGHTMRE
09:45 PM – 10:45 PM Bro Safari
08:45 PM – 09:45 PM Ghastly
07:45 PM – 08:45 PM LNY TNZ
06:45 PM – 07:45 PM Boombox Cartel
05:45 PM – 06:45 PM Johnny Kage
05:00 PM – 05:45 PM DJ Flash
Beatport Stage
Tap into the sounds of the underground pulsating from the Beatport Stage including some of the freshest talents of techno and tech house.
12:30 AM – 02:00 AM Pleasurekraft
11:00 PM – 12:30 AM Loco Dice
09:30 PM – 11:00 PM Matador (LIVE)
08:00 PM – 09:30 PM Josh Wink
06:30 PM – 08:00 PM Anna
05:00 PM – 06:30 PM Dustin Holtsberry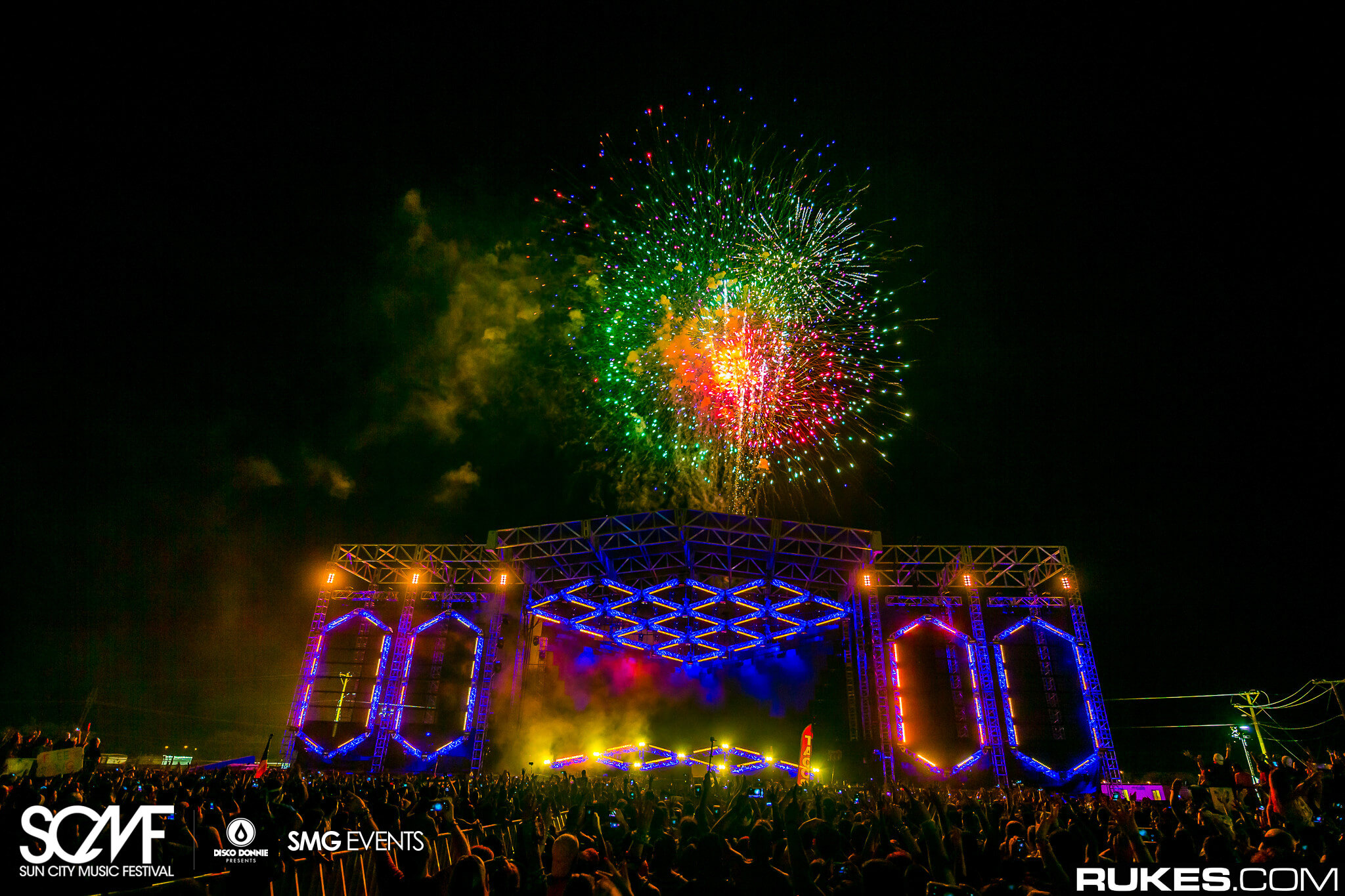 Dancing in the Sun
Use the official map to plot your escapades. Pick a friendly meet-up spot in advance, to avoid problems later should anyone get separated. Choose where to eat, shop for goodies at our festive vendors, and above all else — stay cool in the Sun City.
Should you lose any personal belongings during the festival, go to the Lost & Found to the left of the main entrance.