Sun City Music Festival headliners Above & Beyond have become widely known for creating beautiful moments during their performances around the globe. Ever embracing their Group Therapy credo, the most anticipated moment that the British trio brings to each set is quite possibly when a fan gets to push the play button on the decks and help keep the music flowing!
The Inspiration Behind the Button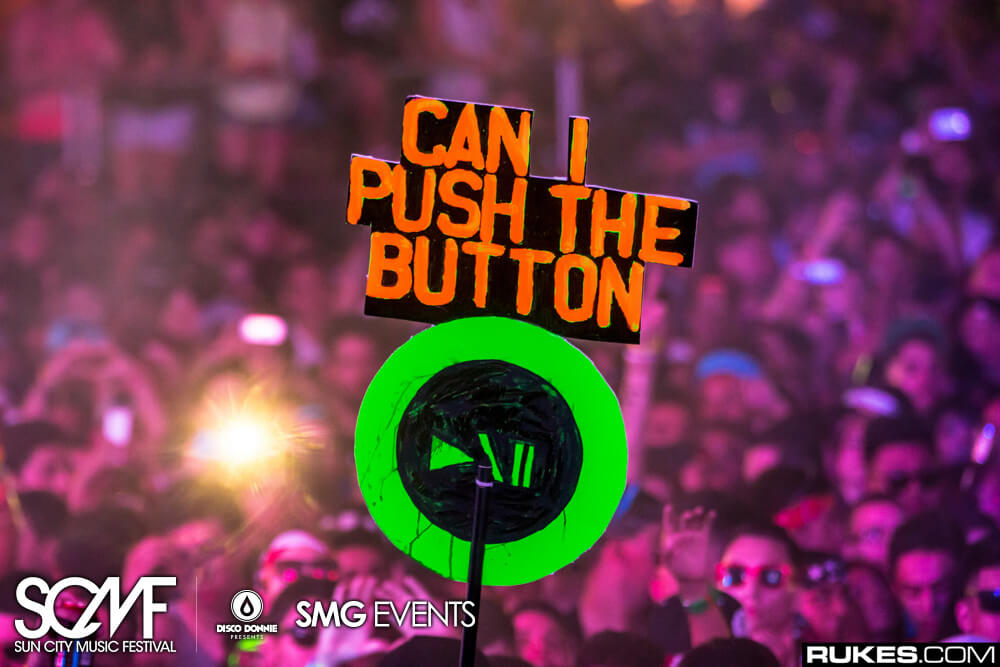 The whole idea of having fans push play on the CDJs almost didn't happen. "It sort of came about by accident," remembers Tony McGuinness. "We had been playing 'Sun and Moon' quite a lot, and obviously we hear it three times a week when we play, but most people only hear it maybe once a year."
Wanting to add some spice to the track, the group decided to edit the breakdown. "We put a gap in the middle so we could make the drop whenever we wanted it," continues McGuiness. "We put this cue point, made a long reverb-y end, and for maybe two shows we were pushing the button ourselves. People would wait for it to go and we'd make a big point of it. There was a guy onstage with a video camera somewhere — I can't remember the show– and I was sort of doing a big, dramatic pause before he started up, so I grabbed his finger and made him do it."
And the moment stuck! From that point on, fans started coming to shows with signs begging the group: please let me push the button. "It was one of those things that just birthed itself almost by accident," says McGuiness. "And now it's become a big deal. People put a lot of effort into making signs and they're so excited about the idea of doing it — I'm starting to feel a little bit guilty because there are so many people that want to."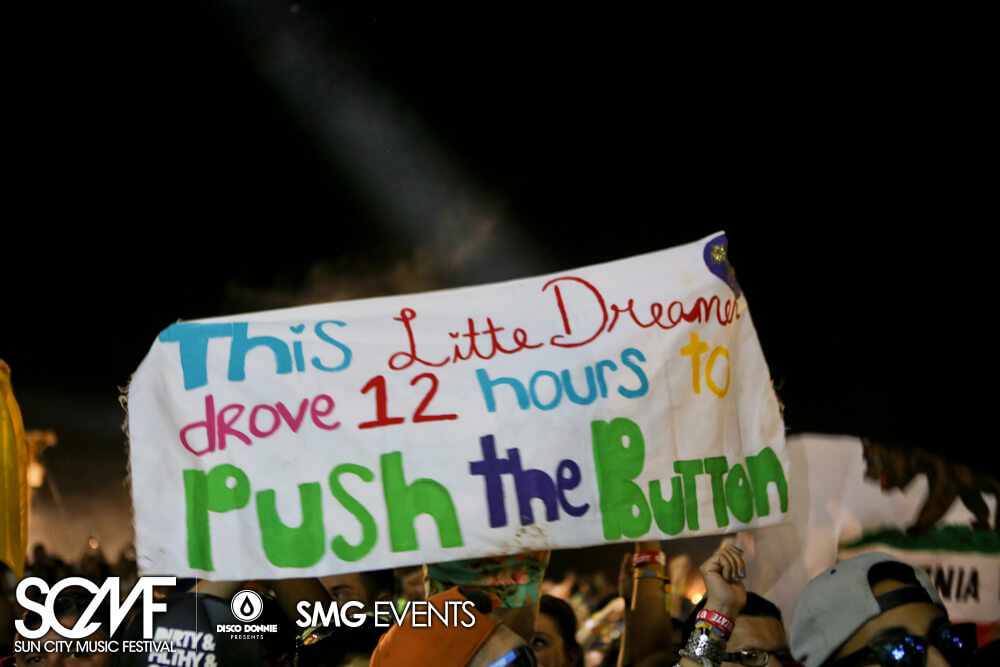 If you're wondering how they pick which fan to push the play button, you'd be surprised to learn they don't have much of a system in place, "If I'm going out to choose somebody, I try and make it as spontaneous as possible," McGuiness says. But sometimes, they make exceptions, "The only time I've really pre-planned it was when a girl had a sign [that said], 'Please pick my mum to push the button.' I was like, 'Absolutely.'"
Since the selection is random, responses the group gets from the fan after they push the play button are always a sight to see. "We've had people crying, we've had people not knowing what to do, and that's the beauty of it," says Paavo Siljamäki. "Everybody is different. The experience every night is different."
Who will push the button when Above & Beyond headline night two of SCMF? Buy tickets today and you could be the one!