Thank you for a spectacular first day! With another exciting program of events ahead, we hope you're enjoying the 2017 edition of Sun City Music Festival to the fullest. To help you get ready for the gates to open once again this afternoon, review the following daily guide including all your need-to-know details, before heading into Ascarate Park for festival day two!
Tonight, we welcome legendary headliners Above & Beyond to close out the main stage this weekend. Who will push the button, we can only guess. In addition, we're excited to bring back the prodigious producer Dirty Audio who first debuted at SCMF in 2012 at just 16 years old. Take a dip in the Midnight Oasis tonight to witness performances from Borgore and Snails after a slew of emerging ones-to-watch. Hit up the Beatport stage for an onslaught of shows from mainstay DJs of the European house and techno scene including chart-topping acts.
Hours of Operation
Before you hit the grounds running, grab the official mobile app free for Android and iOS devices to create your own list of must-see shows, view the official map, learn about the DJs set to perform, and so much more. Don't miss a beat, download the app!
Parking lots open at 4:00 PM
Box office opens at 4:00 PM
Gates open at 5:00 PM
Event ends at 2:00 AM
Parking lots close at 3:00 AM
Parking and Arrival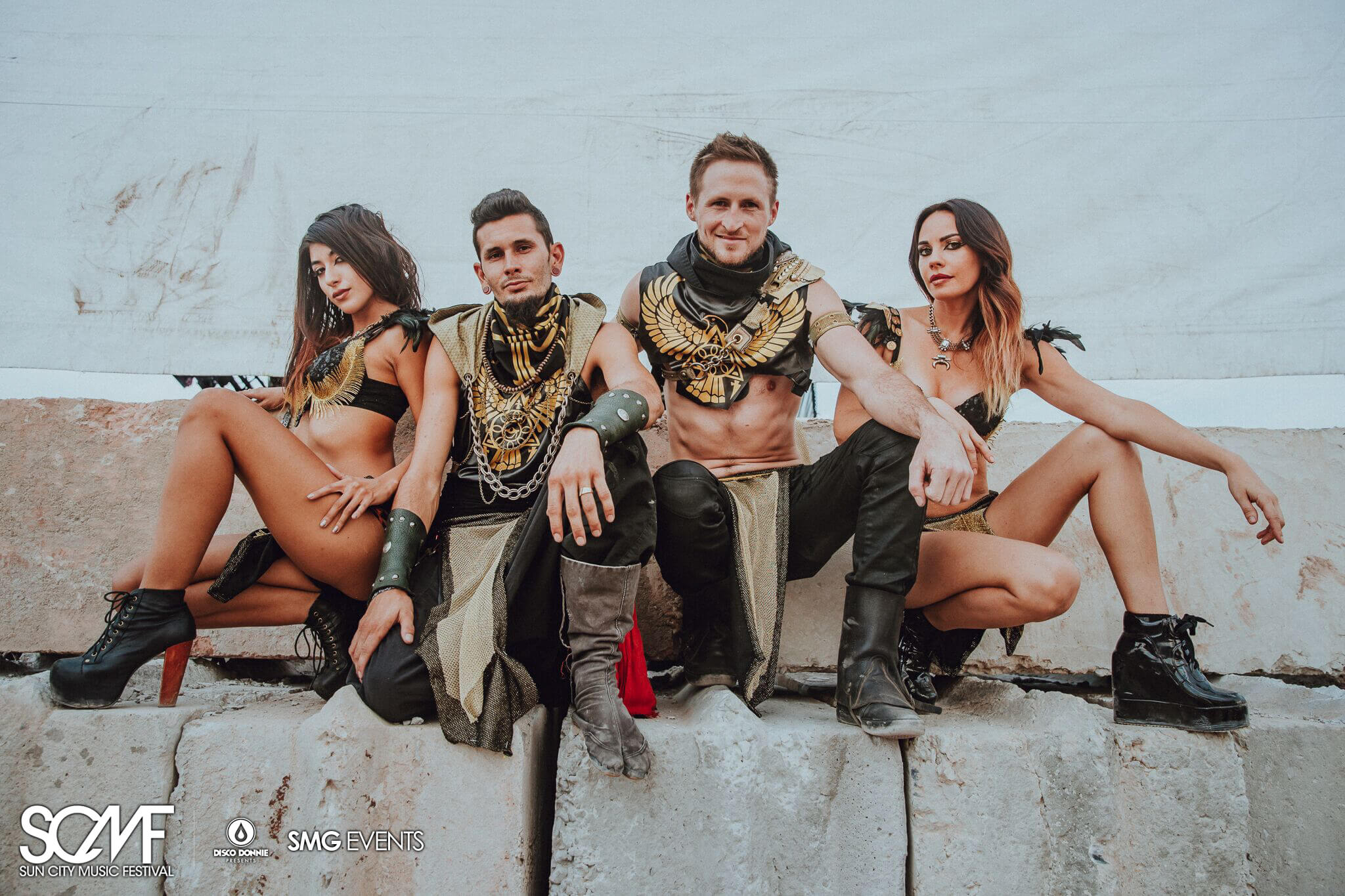 For those catching a cab, or copping a ride from friends and family, you can find the drop-off and pick-up location to the right of the main gate, as you enter from Delta Drive.
If you're planning to drive, please CARPOOL with fellow attendees as space is limited. Parking will be held inside the park and costs $5.00 per car — cash only — with lots opening at 4:00 PM each day. Bring canned goods and donate to the food drive to gain express entry, plus a chance to win VIP upgrades and passes to next year's party!
Uber
The most convenient and safe way to travel is to fare split an Uber with your crew! Thanks to our partnership with Uber, we're offering FREE rides (up to $20) for first-time users to enjoy $20 OFF. Just enter the promo code "SCMF17" for your first ride on us!
ADA Parking
ADA parking is available for patrons with valid handicap placards, plates and/or permits, as well as the applicable proof that it belongs to them. Please follow signage or ask staff upon entering the festival how to access the lot. For more information about ADA accessible parking and entry, contact ada@suncitymusicfestival.com by email.
What to Bring, or Not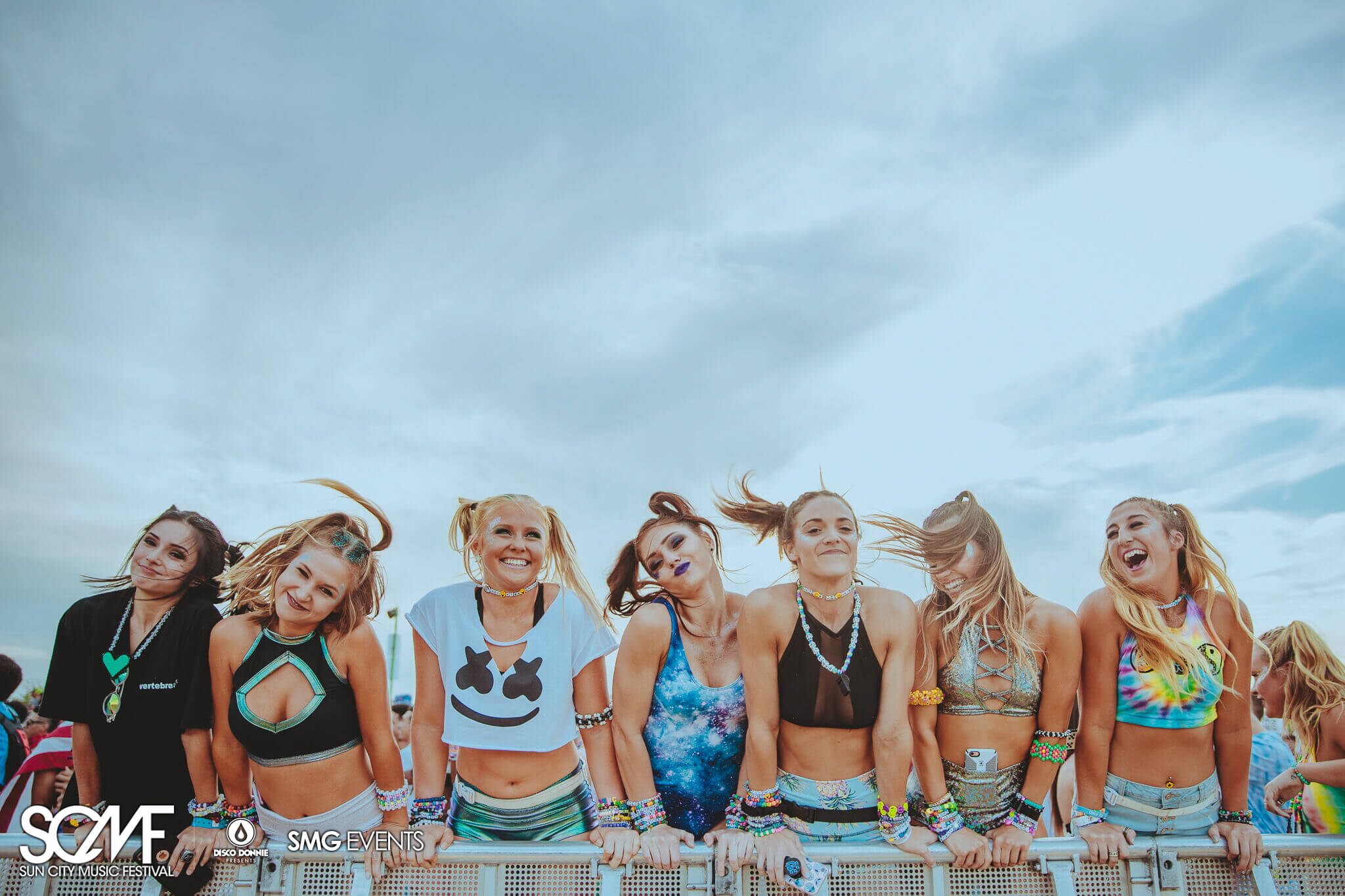 Do NOT remove or tamper with your festival wristband. Newcomers arriving with single-day tickets should Be sure to bring SCMF tickets along with valid identification. To prevent running into any trouble at the front gates, quickly review our rundown of accepted versus prohibited items covering what you can and cannot bring past the festival gates including totem pole guidelines.
Festival Map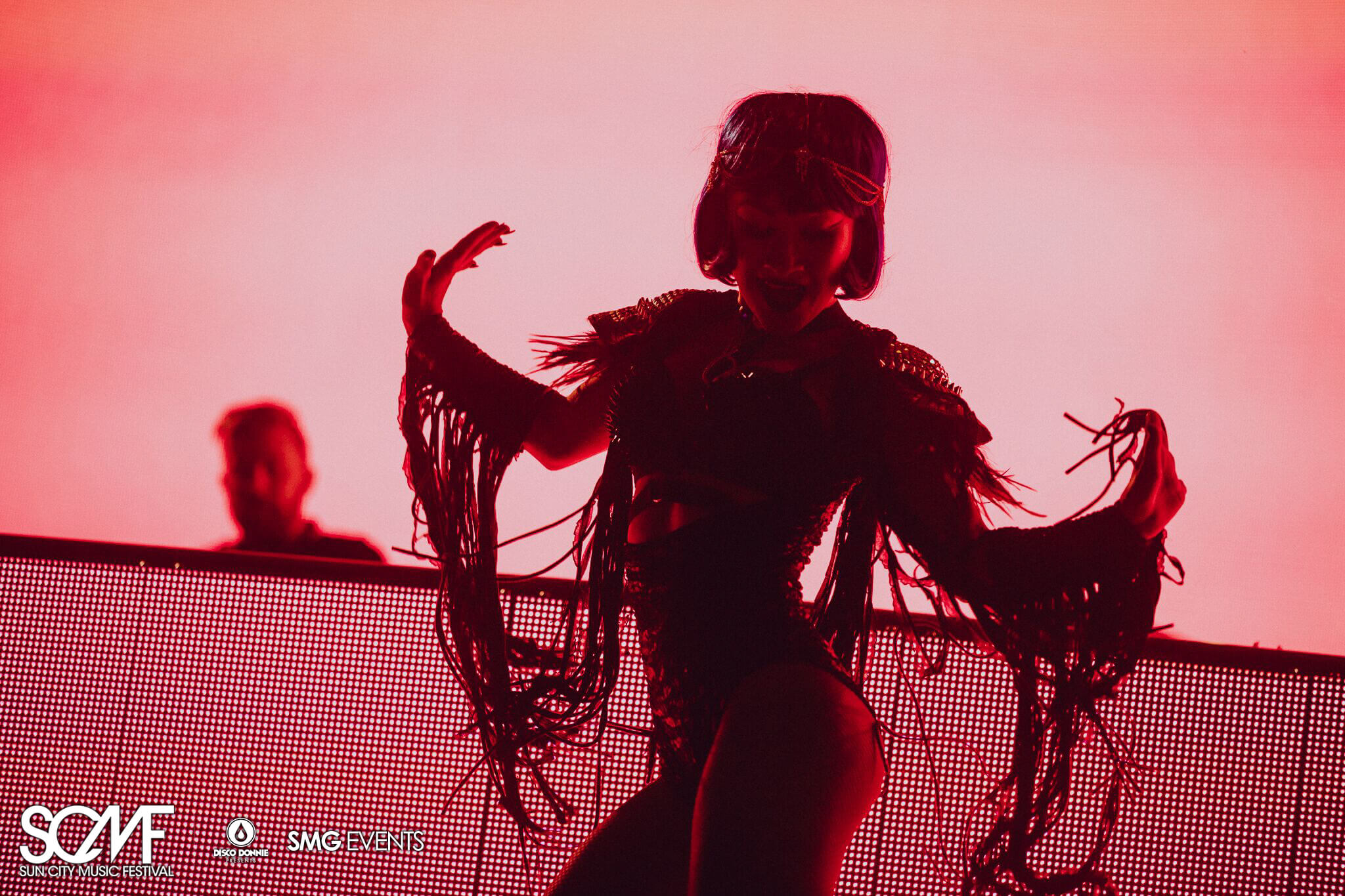 Locate whatever you may need by checking out our handy festival map! Make the most of your place in the Sun by taking advantage of our many amenities. Find the best spots to chill-out, snap some pics with your squad, and relax at the Bud Light Cantina. We've got you covered with a wide array of delicious cuisine at our yummy food vendors, plus an assortment of festive retailers that'll bring your experience to life. Get Spectified in a pair of illuminating shades and join our PixMob interactive light show for a chance to win official merch, VIP upgrades, and more!
Safe in Sound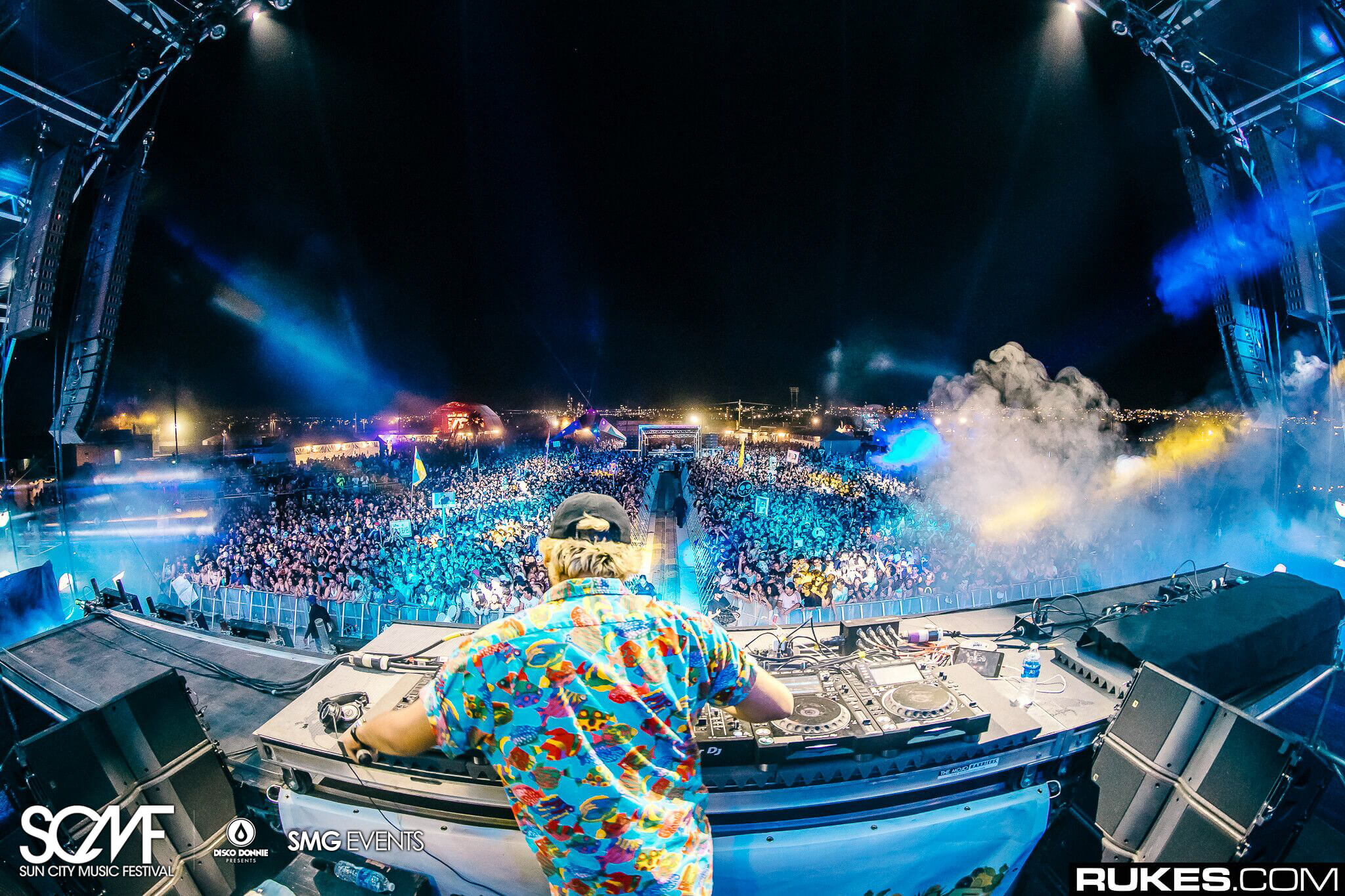 This year we've added more ways to stay cool including additional shaded areas and places to chill. As we all know, it's crucial to drink plenty of water. Refill empty containers and be the life of the party with a pit stop at the free water station. For practical supplies, like a Vibedration hydrating backpack and reusable water bottle, visit the official SCMF merch booth!
Safely stash your belongings by renting a locker on-site and keep a watchful eye on your valuables as you hop from stage to stage. Help fellow party-goers and be a friend indeed by returning misplaced items to the Lost & Found. Whether you need to rehydrate with electrolytes or are in need of basics like aspirin, band aids, and earplugs; we have medical personnel located on-site. Look for First Aid stations near every stage marked with a red cross. You are welcome to visit for any health related issues.
Today's Artist Schedule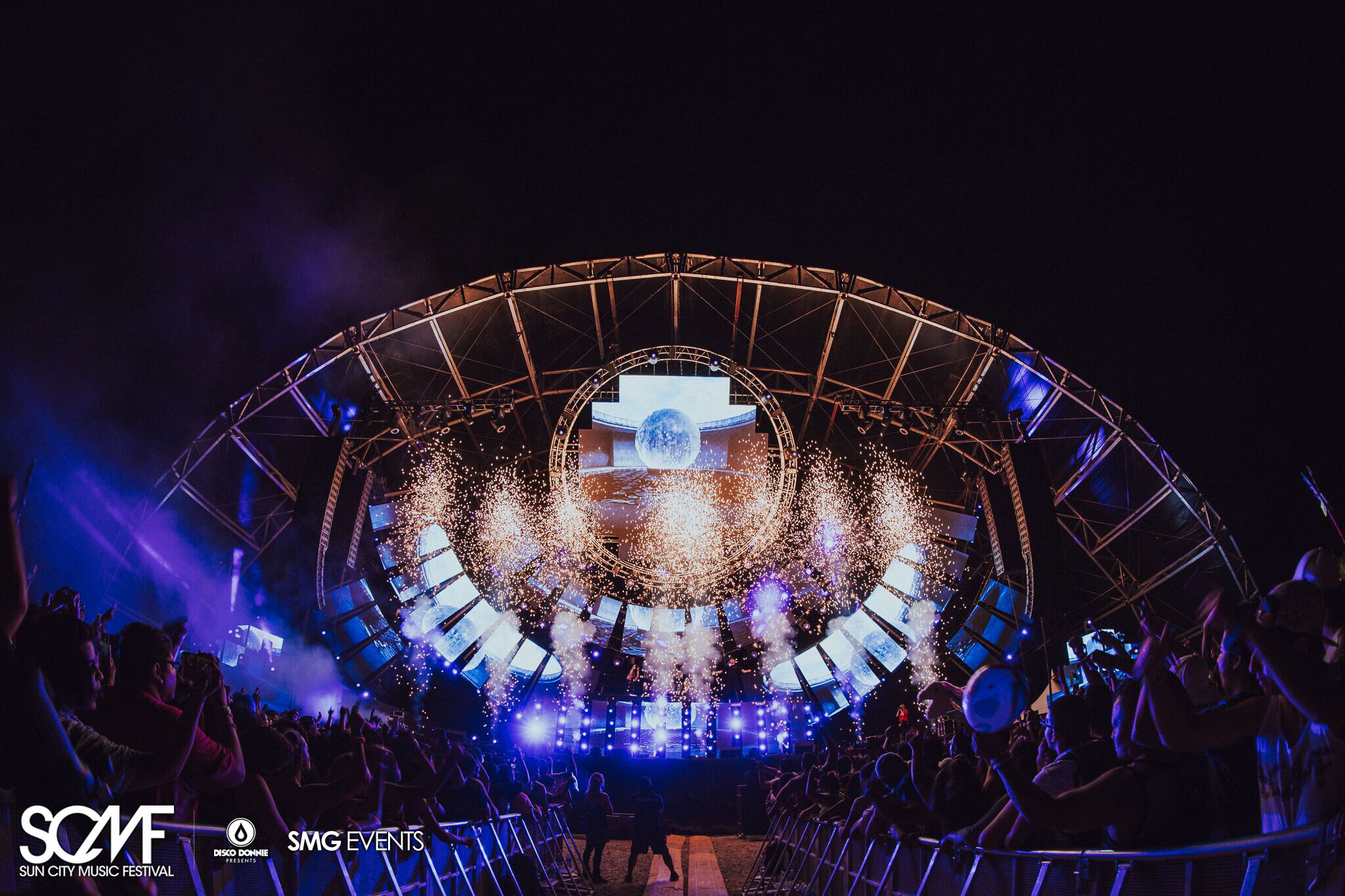 Browse the scheduled program of events including a complete list of artist set times and make your rounds on the grounds of Ascarate Park. Don't miss a beat, to create your own personal list of must-see shows, simply login with Facebook and 'add' your hand-picked sets to the My Schedule feature!
Sun City Main Stage
The main Sun City stage will be set ablaze with stellar shows bringing the heat to fuel dance floor fire. Camp out here as the stars unfold a whole new universe before your eyes.
12:30-02:00 AM ABOVE & BEYOND
11:20-12:20 AM Tchami
10:20-11:20 PM Don Diablo
09:20-10:20 PM Malaa
08:20-09:20 PM Dirty South
07:20-08:20 PM Shaun Frank
06:20-07:20 PM Dirty Audio
05:20-06:20 PM DVJ King Arturo
05:00-05:20 PM Evan Evolution
Midnight Oasis Stage
Dwell in the Midnight Oasis to get lost in the sounds, with styles ranging from the house and techno realms to the rumbling wobbles of low-end bass lovers.
12:30-02:00 AM Borgore
11:30-12:30 AM Snails
10:30-11:30 PM Illenium
09:30-10:30 PM Rezz
08:30-09:30 PM Drezo
07:30-08:30 PM Wax Motif
06:30-07:30 PM Brohug
05:30-06:30 PM No Mana
Beatport Stage
Head to the Beatport stage featuring mainstays of the underground including industry trailblazers and chart-topping acts for you to discover a new favorite sound.
12:00-02:00 AM Nicole Moudaber
10:30-12:00 AM Sam Paganini
09:00-10:30 PM Steve Lawler
07:30-09:00 PM Dosem
06:00-07:30 PM Andre C.
05:00-06:00 PM Monoparty
Press Play on the Soundtrack of Sun City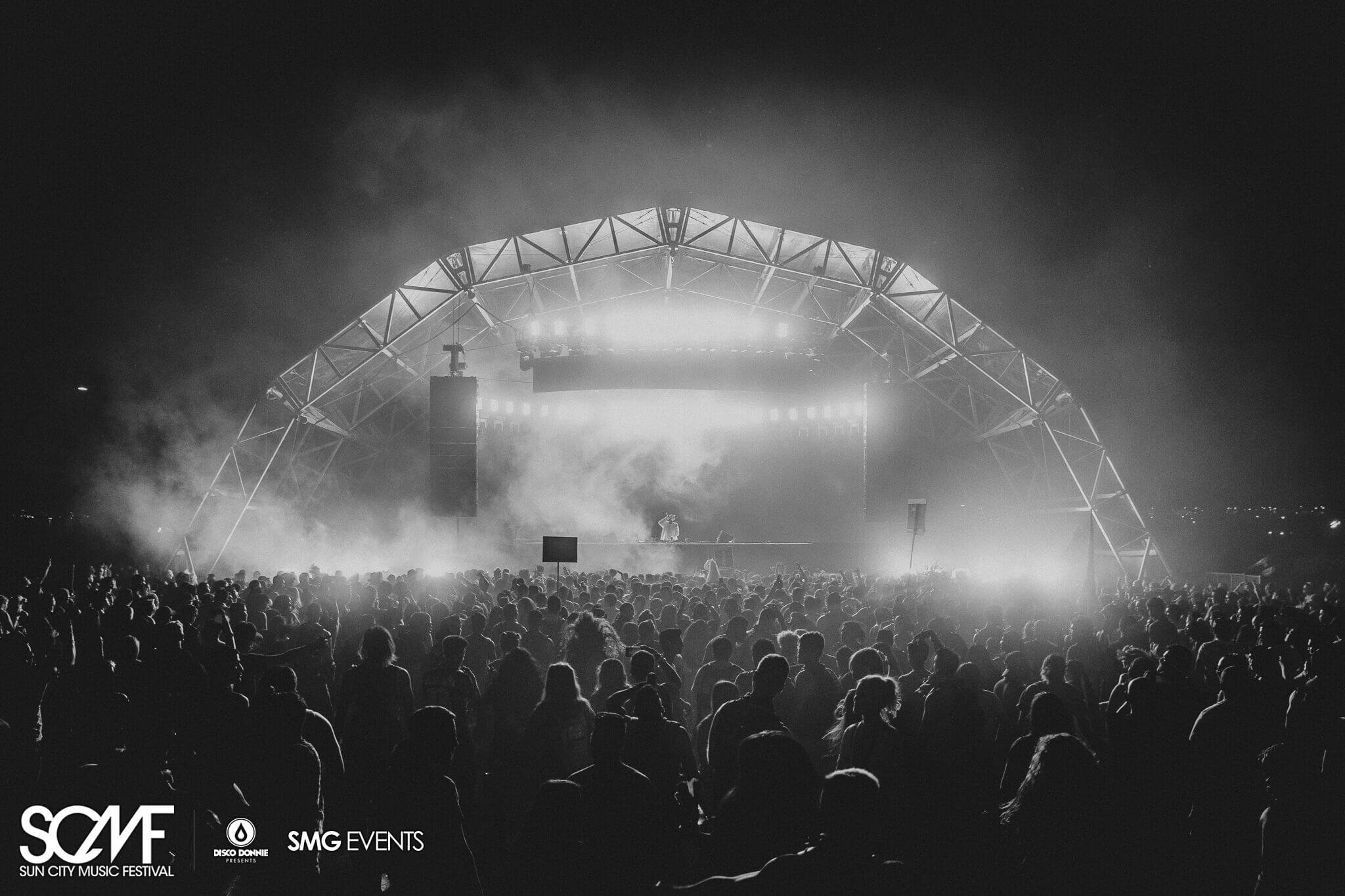 Familiarize yourself with the hotly anticipated lineup and spin the Spotify playlist to get pumped for the party! Our curated playlist features a collection of the latest tracks from Marshmello, Borgore, Illenium, Malaa, Slushii, and so much more. Showcasing a blend of genres including house, techno, trance, bass — and everything in between — the full talent roster represents a cross-section of today's finest players.