As you plan your route to El Paso, Texas for Sun City Music Festival this Labor Day weekend, there are many ways to enhance your experience. Whether you want to light up the dance floor or take home a souvenir of the event for years to come, you can now sweeten the deal while both SCMF water bottles and PixMob wristbands are buy one get one FREE!
Get a Two for One Combo!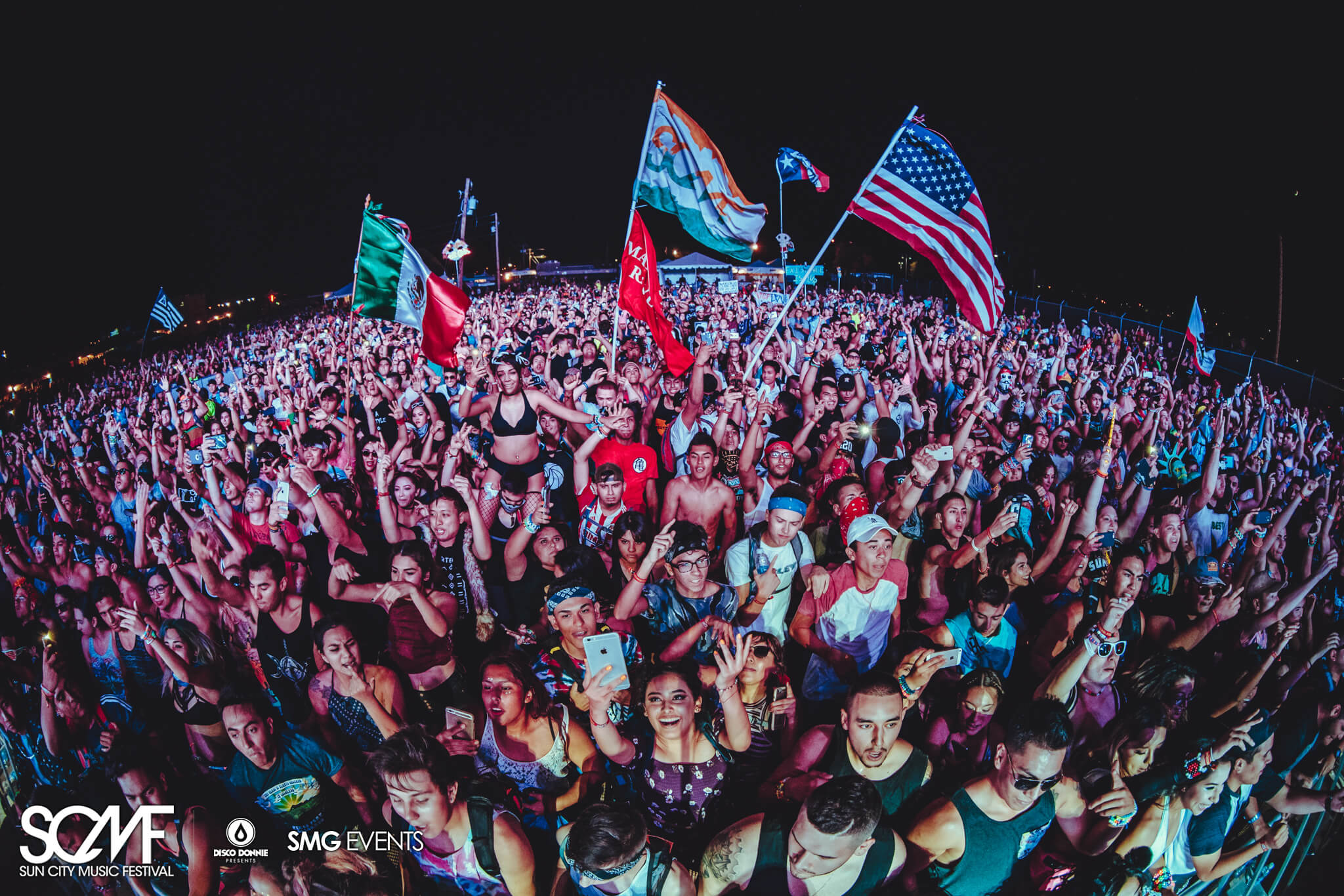 Get the best of both worlds with an SCMF branded water bottle to frequent our free water refill stations and join the PixMob at Sun City for a high-tech interactive light show among the crowd. There's no better way to stay chill than with a couple of party accessories.
Our handy beverage containers serve as the perfect keepsake that's super clutch at the fest'. Fuel up on H2O as you stage hop between sets – it's our number one way to keep cool and Celebrate Safe. With all that non-stop dancing in-store, you can get dehydrated and overheated! We want our festival attendees to have the best SCMF experience, but remember to stay hydrated and drink plenty of water. Plus, for a limited time, you can get a combo including PixMob's LED wristband. The crowd's connection is undeniable when we become the display screen, and the lights react to the beat, you'll have a whole new reason to throw your hands in the air. But hurry, the sale ends at midnight on Sunday, July 9th!