As we set our sights on the Texas desert and lock in plans for Labor Day weekend at Sun City Music Festival, we're taking a moment to catch up with fellow fans. The time is near, so gear up for another round of top notch live music and unforgettable fun with costumes and custom accessories for the squad to showcase that SCMF pride. To get into that festival spirit, we sat down with one of our creative electronic lovers to get the scoop on his notorious tacos totem. Don't miss out on the action, buy tickets now and book your hotel!
Robert "The Tacos Guy" Rosales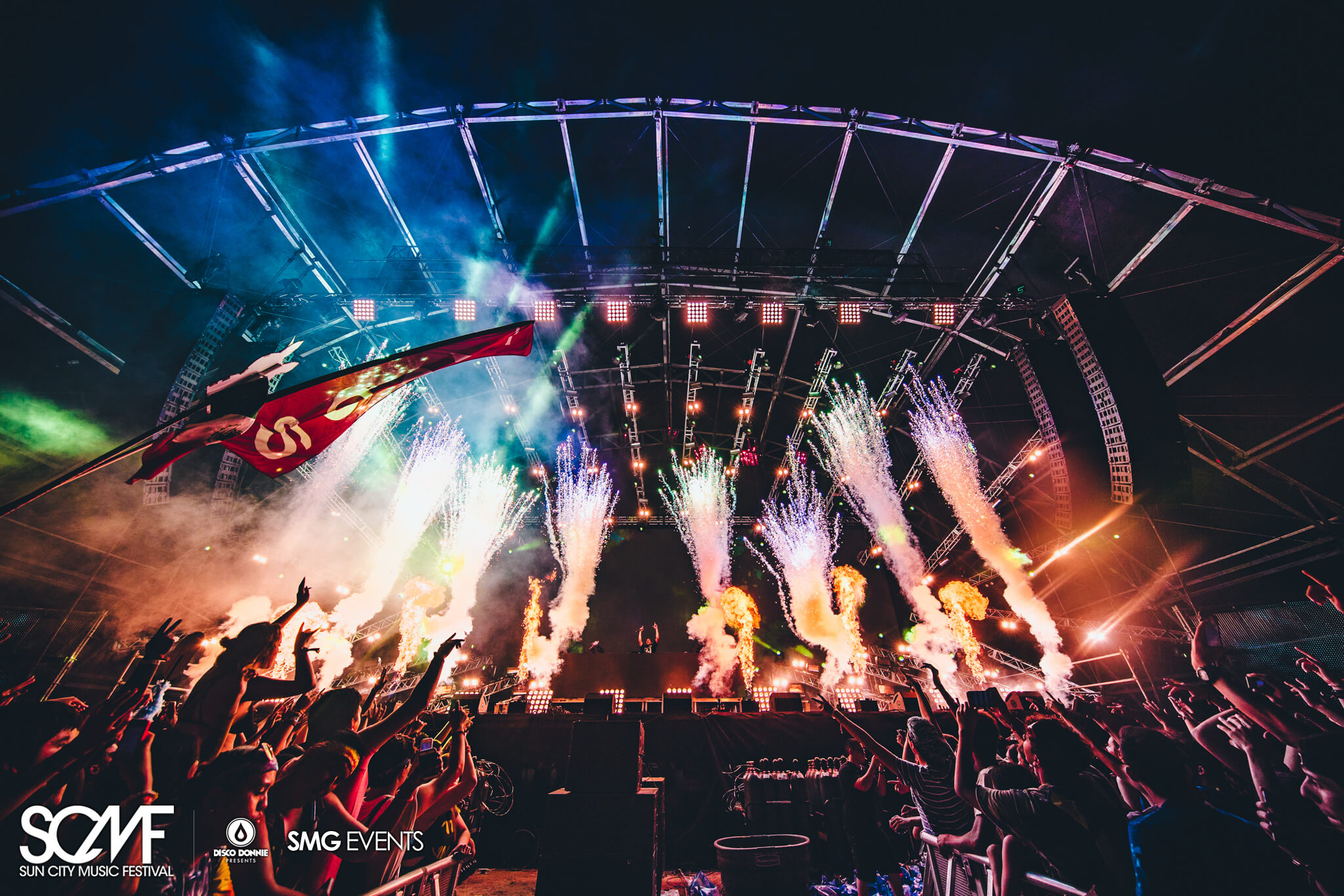 There's no denying that totems play an integral role in festival culture. More than an accessory, rage sticks are a handy tool to hype the crowd and keep your crew together. If you're considering bringing one to the party, read on and reference our quick hit totem guidelines before heading to the show. El Paso native, Robert Rosales, is a long-time member of the Sun City tribe who's crazy amazing tacos totem has earned looks far and wide. And, in case you were wondering if he has tacos — the answer is a resounding yes — Robert always carries tacos kandi for trade!
As an El Paso native, how have you seen the west Texas music scene change and shape you?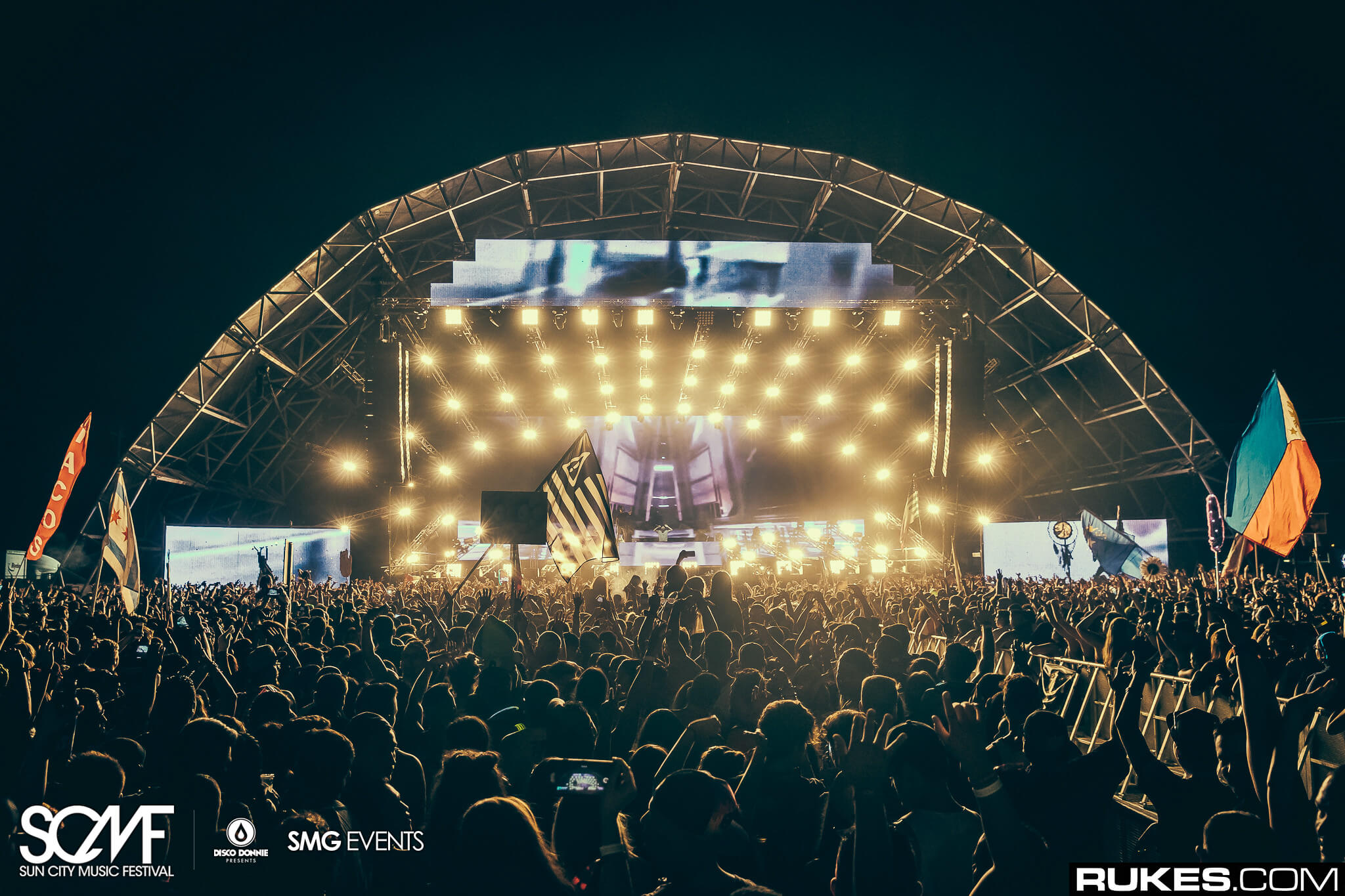 Thanks to Sun City as well as other local festivals and events our music scene here has evolved from literally being the middle of nowhere with nothing to do — to what is now becoming the center of go-to festivals. Since attending my first SCMF I have made tons of new friends, not only locally, but from out of town as well. We keep in touch daily and exchange invites to other events, so we always have something to look forward to and stay busy planning throughout the year.
Sun City was your first major dance music festival that you attended. What impact did it have on you and what has been your favorite memory after coming back every year?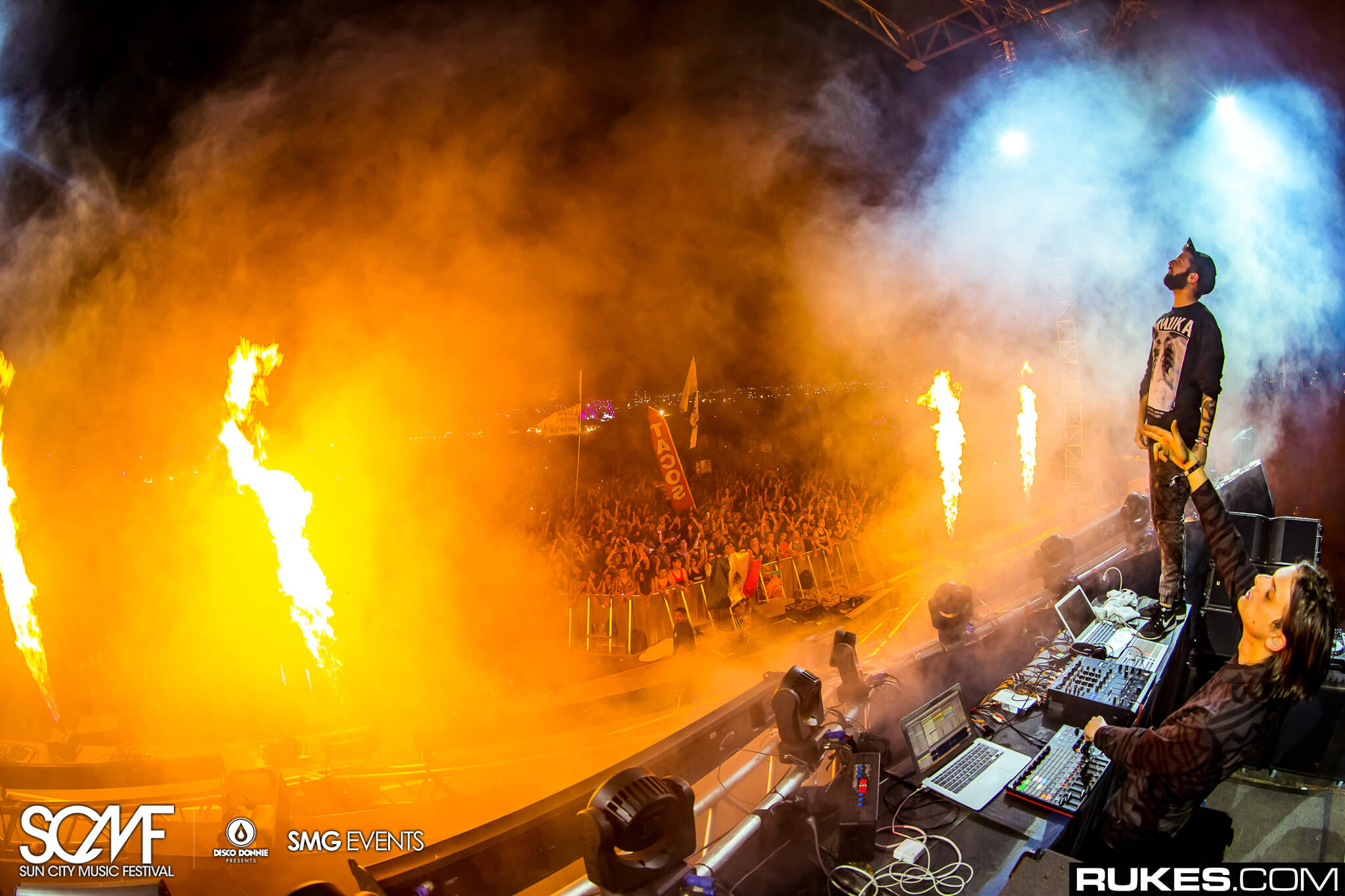 I went to my first SCMF not knowing what to expect, but instantly after walking through the gates everyone's good vibes and excitement greets you. Each year is like a reunion of all the people I have met and new friends made, to be back home where we all met.
Do you have any tips for first-time SCMF attendees and totem makers?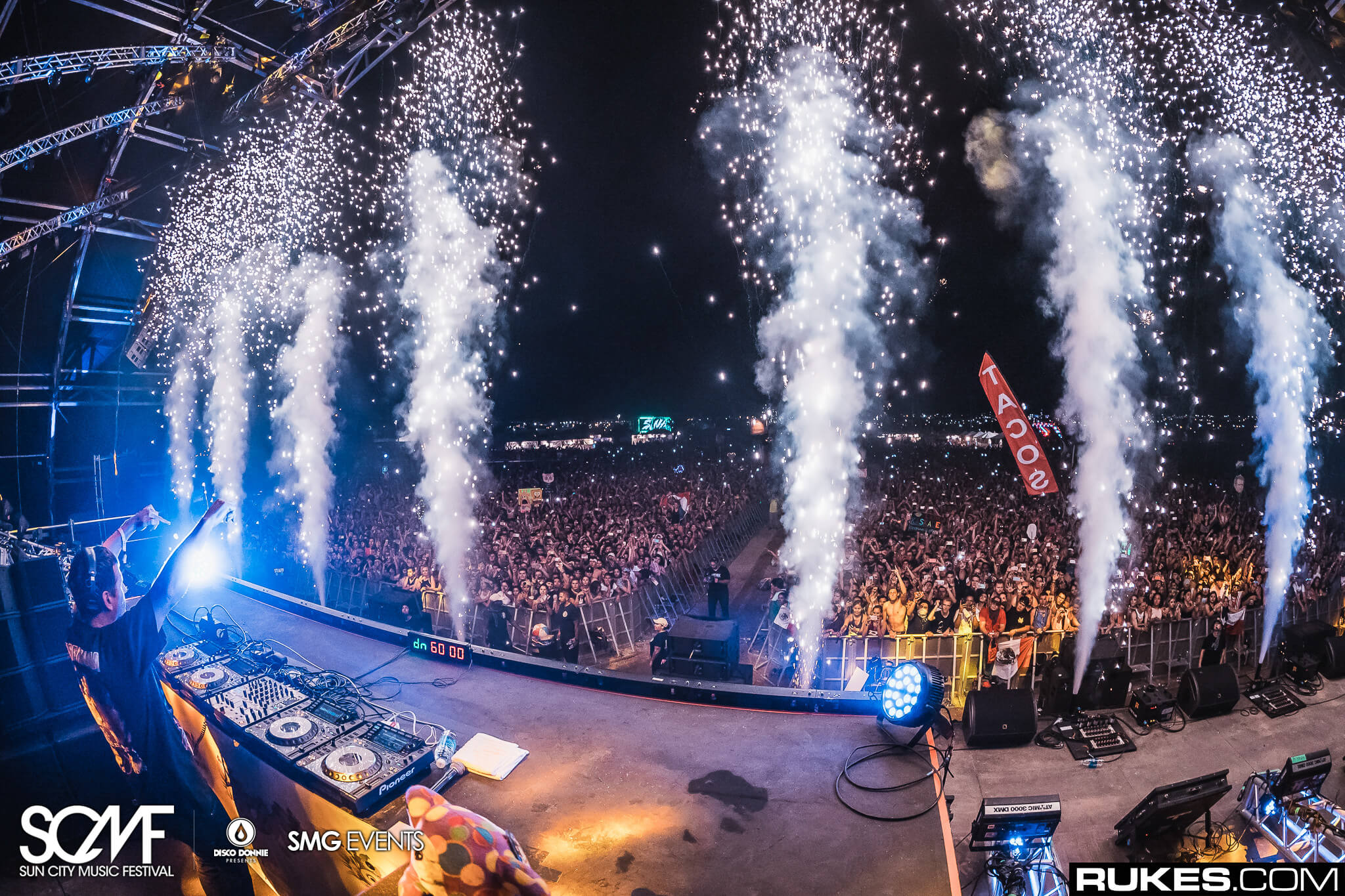 I love talking to people who are going to SCMF for the first time! I get more excited than them giving tips like to get there early, wear comfortable shoes, try a CamelBak, take cash, and plan a good meet up spot with your crew. If you're lost, feel free to let your friends know you're under the tacos totem! The one thing I love besides the awesome costumes is the unique, random, creative, luminous, totem poles that people create! So I highly encourage everyone to help make SCMF's crowd look festive — bring out your totems or flags and let's decorate the crowd!
We're pulling out all the stops for our seventh year, bringing headliners Marshmello and Above & Beyond among so much more. Who are you looking forward to seeing?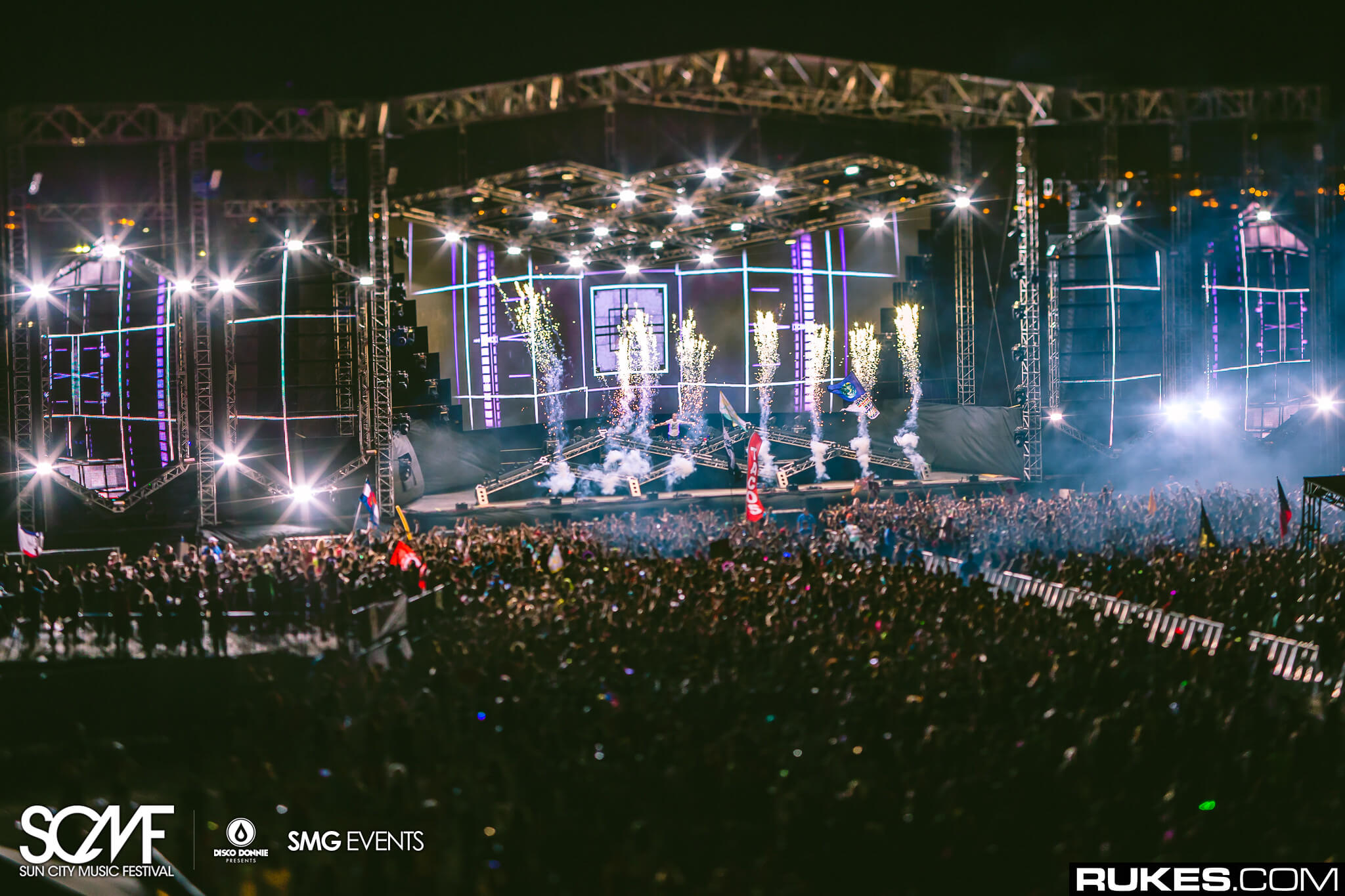 The whole lineup is incredible! There are a few DJs I'm excited to see for the first time like Illenium, Timmy Trumpet, and Dirty South.
We're huge fans of your totem and tacos! What's your go-to taco order and do you have any suggestions for out of towners on the best Tex-Mex dishes to try?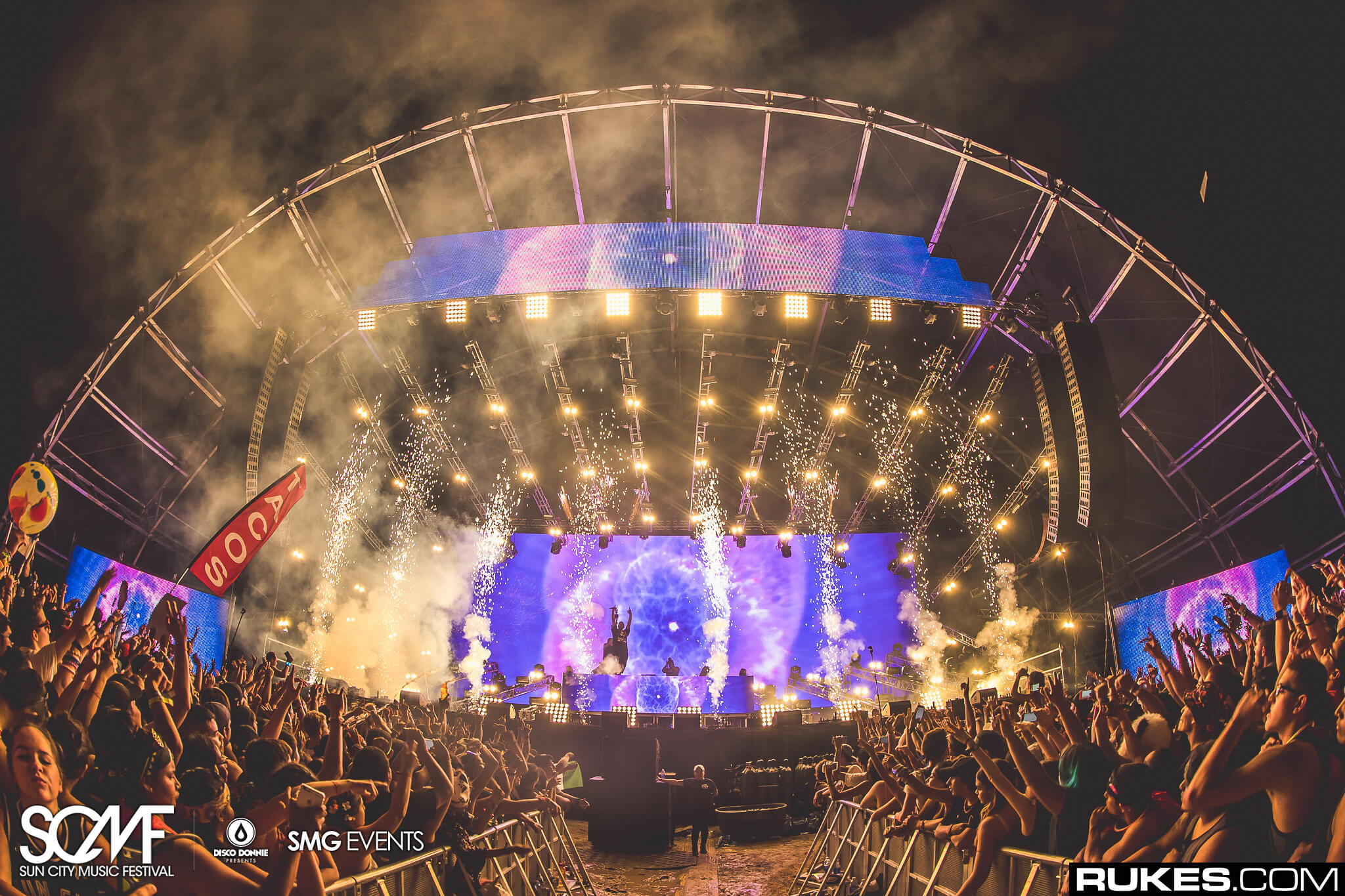 My favorite tacos plate is tacos al pastor. A few spots in El Paso I would recommend for SCMF would be El Cometa and Tacos Don Cuco to name a few.
Anything else we should know? We hear Donnie himself helped you get it inside one year …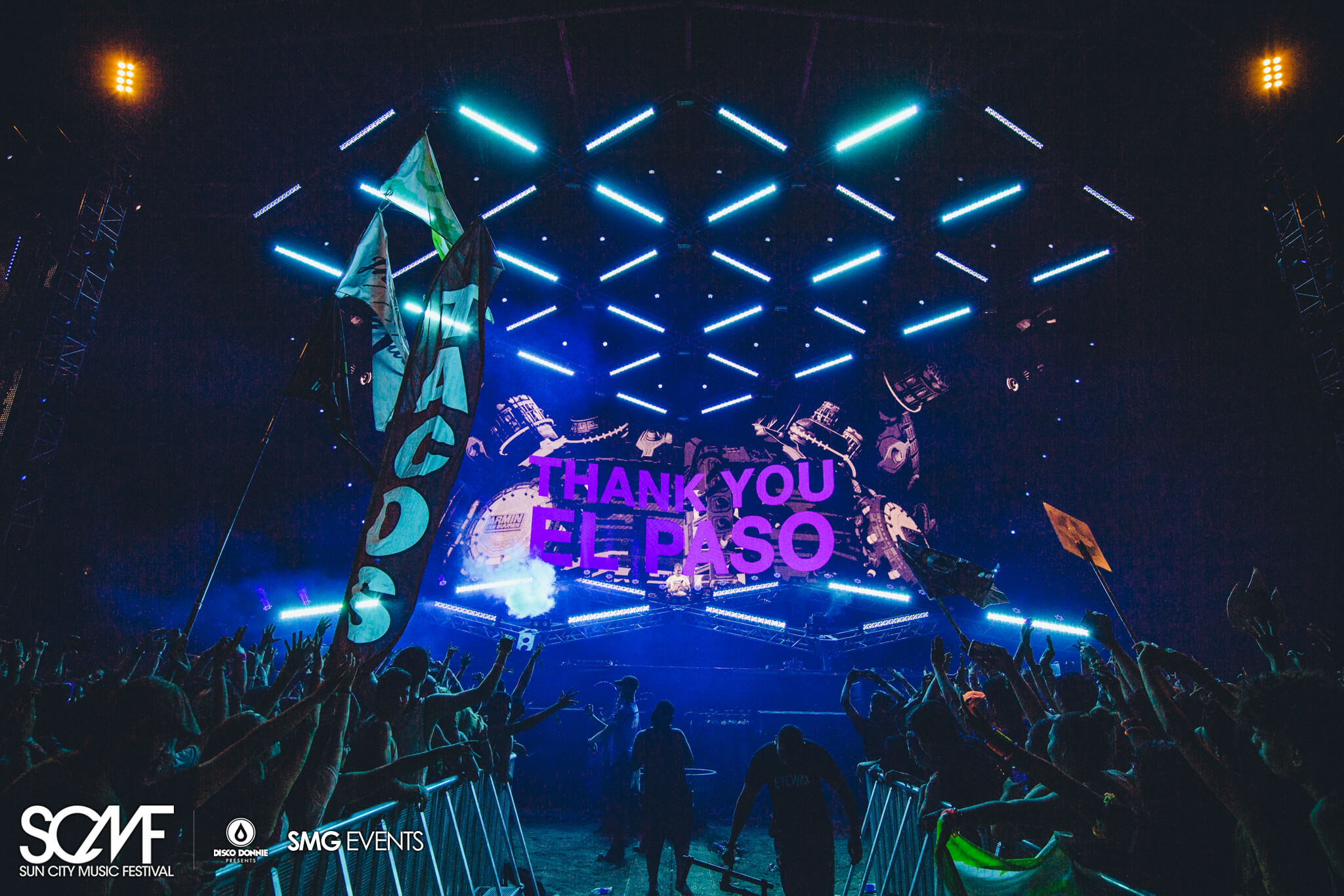 Yes, I almost decided not to take it for SCMF 2016 but reached out to Donnie himself to see if he could pull a few strings, and it turns out he loves the tacos flag! Getting the tacos totem inside festivals can be a hit or miss since it's a bit on the larger side, I had to get creative to take it. When we came up with the idea of this flag, it was just going to be a fun, one-time thing, but after all the love it's received I keep taking it to the next event. From walking past everyone in the crowd yelling "Tacos!" to shout-outs from DJs like Kaskade, Flosstradamus, and Deorro. I even had a couple come up to me at SCMF that met under my tacos flag during the 2015 edition!
People at out of town festivals coming up to me asking, "Is that the SCMF flag? Are you from El Paso?" Spotting it in the crowd is almost like a Where's Waldo scavenger hunt, and in the end, I love meeting each and everyone who loves tacos.