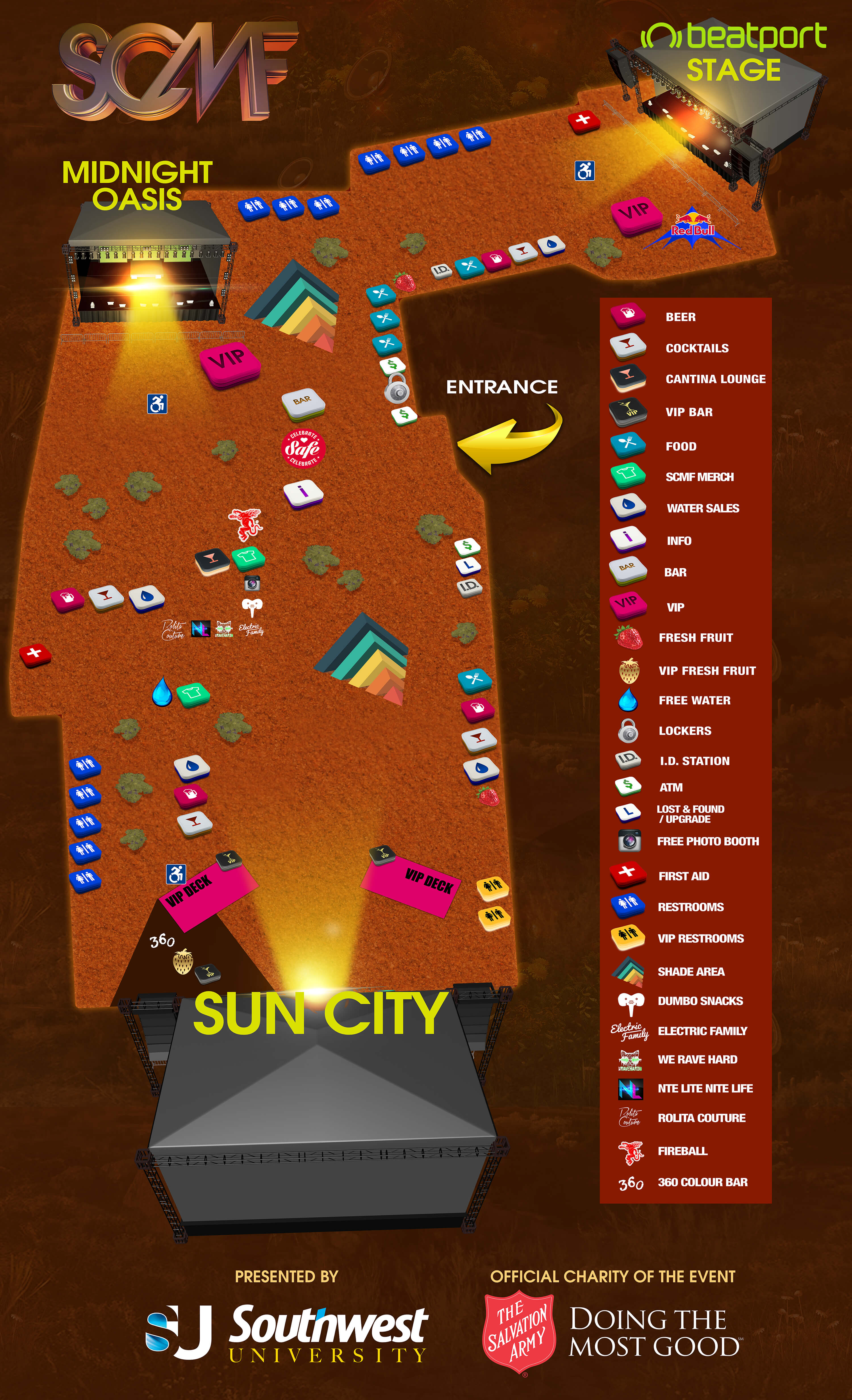 With two full days of jam-packed performances on the docket for Labor Day weekend, the seventh annual return of Sun City Music Festival is imminent. Boasting a lineup of 45+ international DJs, our venue of Ascarate Park in El Paso, Texas will be fully equipped to blowout the summer season. The 2017 edition of SCMF is going to be bigger and better than ever to ensure our celebration offers a one-of-a-kind experience.
Be on the lookout for new features on the grounds of SCMF this year, from hopping between three stages to finding the best chill spots, use the SCMF mobile app to keep the map in the palm of your hand. Download the app available free for Android and iOS devices!
Ticketing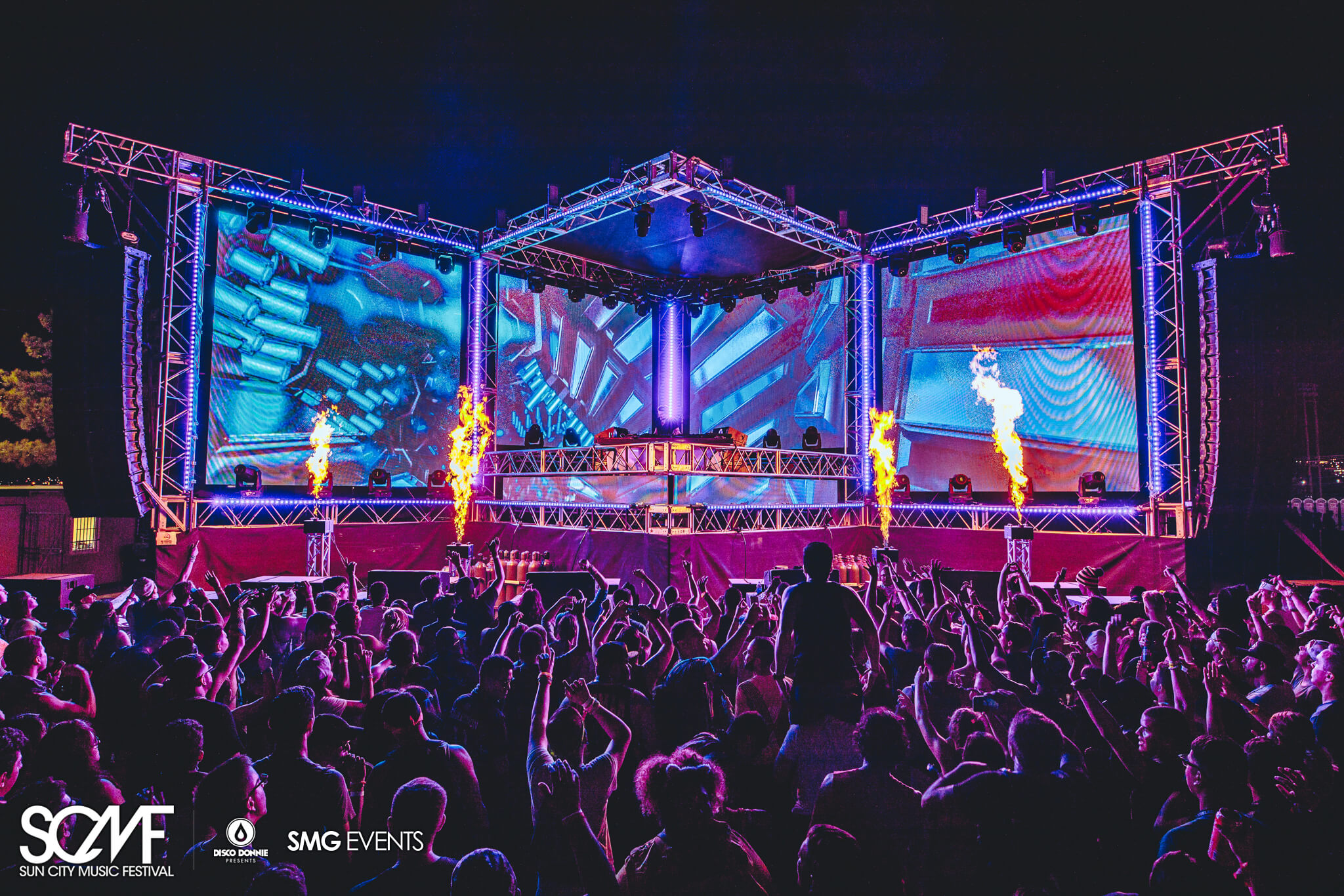 The box office will open at 4:00 PM on Saturday and Sunday, September 2-3rd. General admission is restricted to those ages 16 and above. Bring valid ID along with a PDF or digital copy of your SCMF ticket to collect a festival wristband at the gates.
Transportation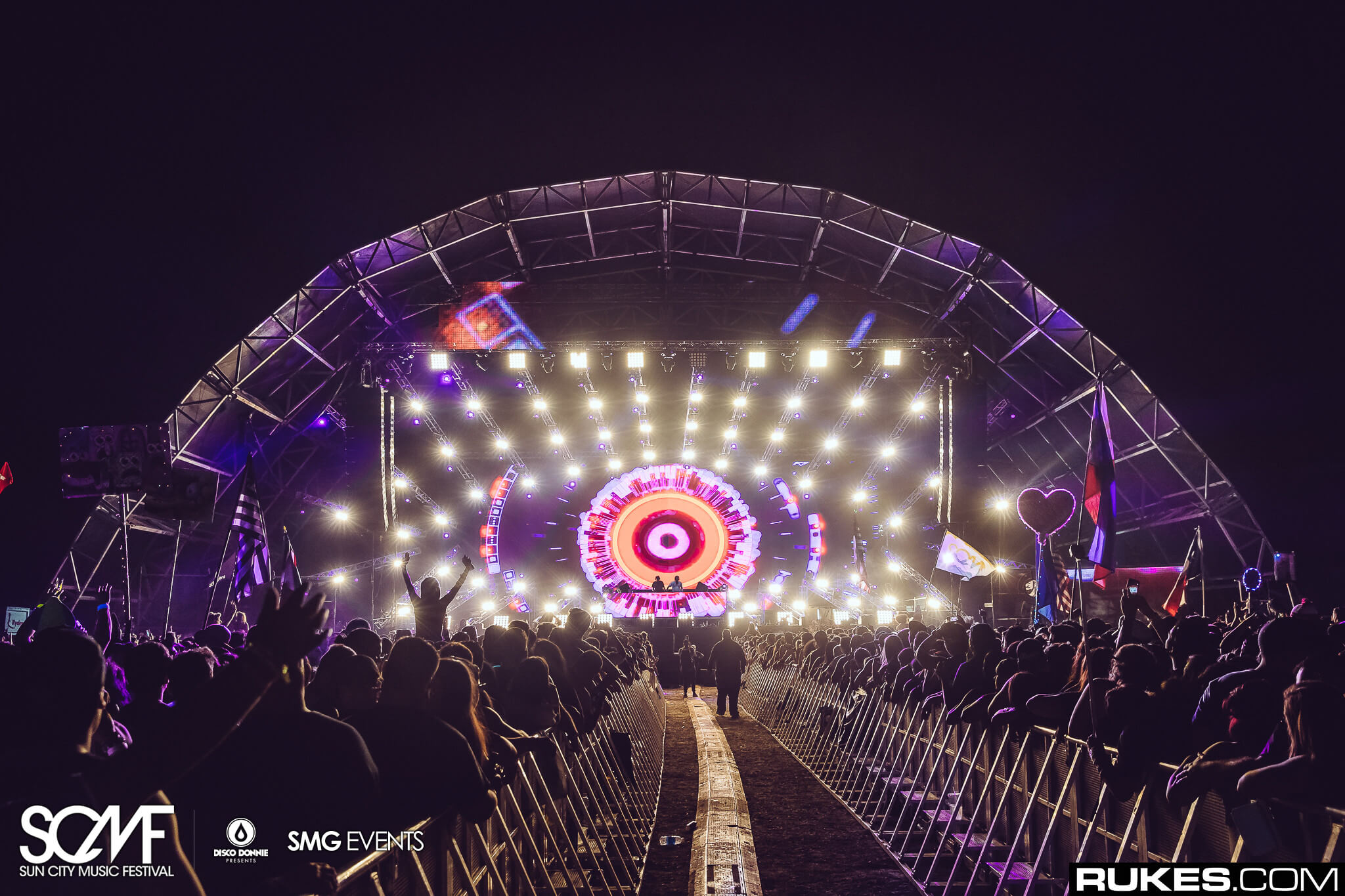 If you're driving to the event yourself, please CARPOOL with fellow comrades as space is limited. Parking will be held inside the park and costs $5.00 per car – cash only – with lots opening at 4:00 PM each day.
Uber
Hail an Uber to skip the responsibility of driving! As part of our initiative to Celebrate Safe, we've partnered with Uber to offer a program where first-time riders get $20 OFF. Use the promo code SCMF17 and enjoy your first ride FREE!
ADA Parking
ADA parking is available for patrons with valid handicap placards, plates and/or permits, as well as the applicable proof that it belongs to them. Please follow signage or ask staff upon entering the festival how to access the lot. For more information about ADA accessible parking and entry, contact ada@suncitymusicfestival.com by email.
Vendors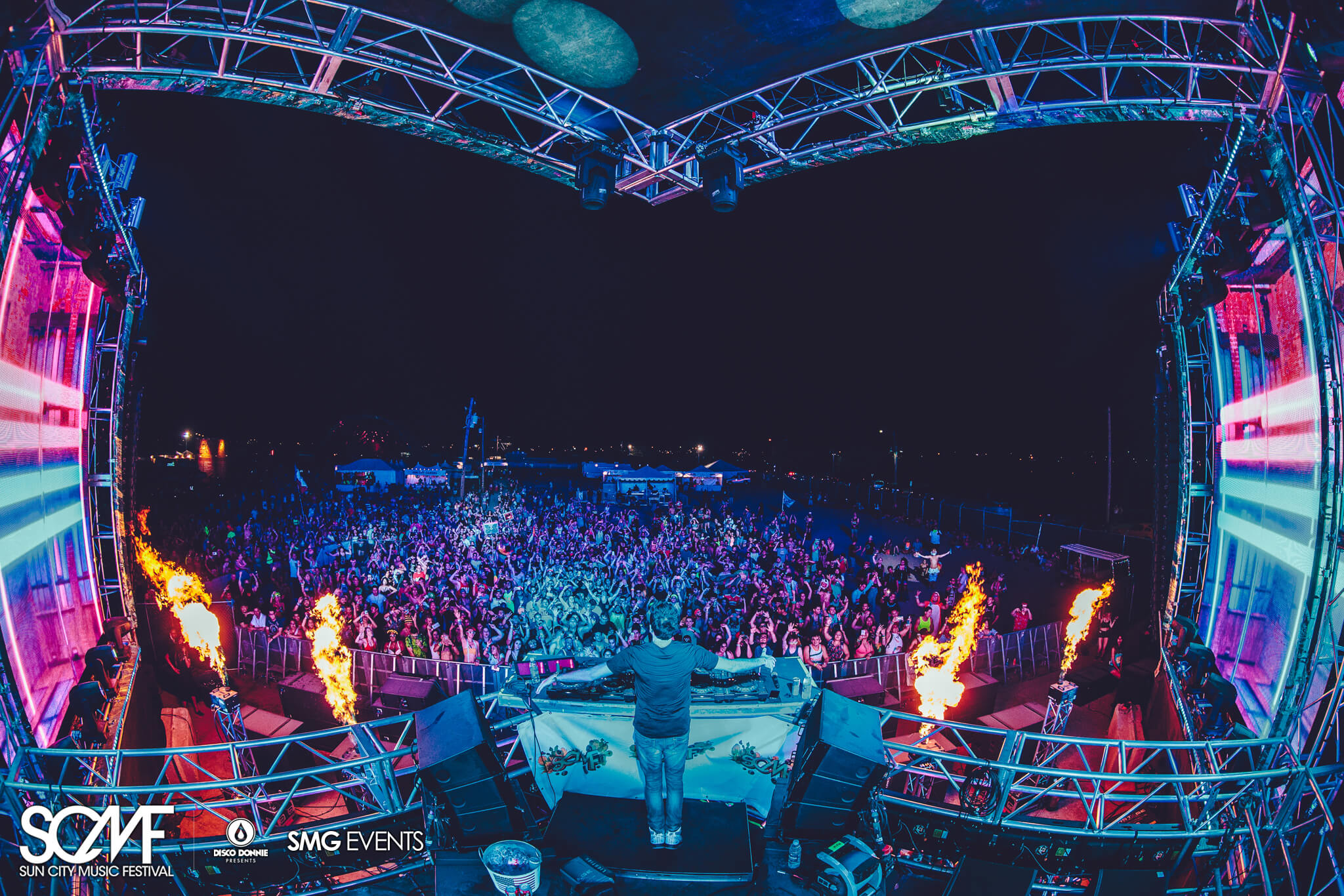 Don't forget to eat — we're bringing in tasty refreshments to satisfy your every craving including American staples and Tex-Mex favorites, along with crisp beverages and mocktails. Lounge around with something off the beer or cocktail menu at the Bud Light Cantina. Enhance your experience with a visit to the many retailers setting up shop at SCMF and stock up on goodies to get in the festival spirit. Get Spectified in a pair of illuminating shades and join our PixMob interactive light show for a chance to win official merch, VIP upgrades, and more!
Amenities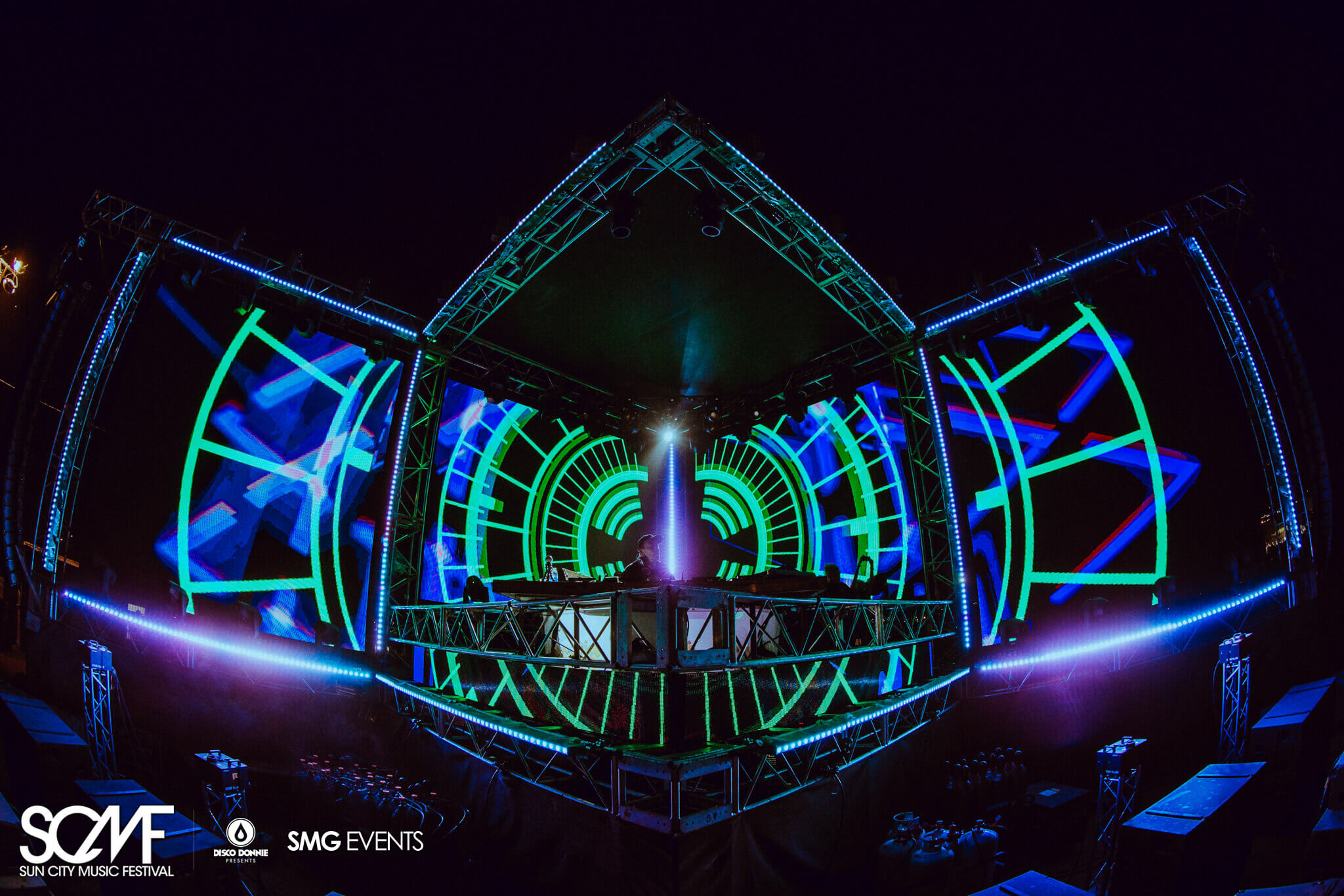 This year we've added more ways to stay cool including additional shaded areas and places to chill. As we all know, it's crucial to drink plenty of water. Refill empty containers and be the life of the party with a pit stop at the free water station. For practical supplies, like a Vibedration hydrating backpack and reusable water bottle, visit the official SCMF merch booth!
Safely stash your belongings by renting a locker on-site and keep a watchful eye on your valuables as you hop from stage to stage. Help fellow party-goers and be a friend indeed by returning misplaced items to the Lost & Found. Whether you need to rehydrate with electrolytes or are in need of basics like aspirin, band aids, and earplugs; we have medical personnel located on-site. Look for First Aid stations near every stage marked with a red cross. You are welcome to visit for any health related issues.
Stages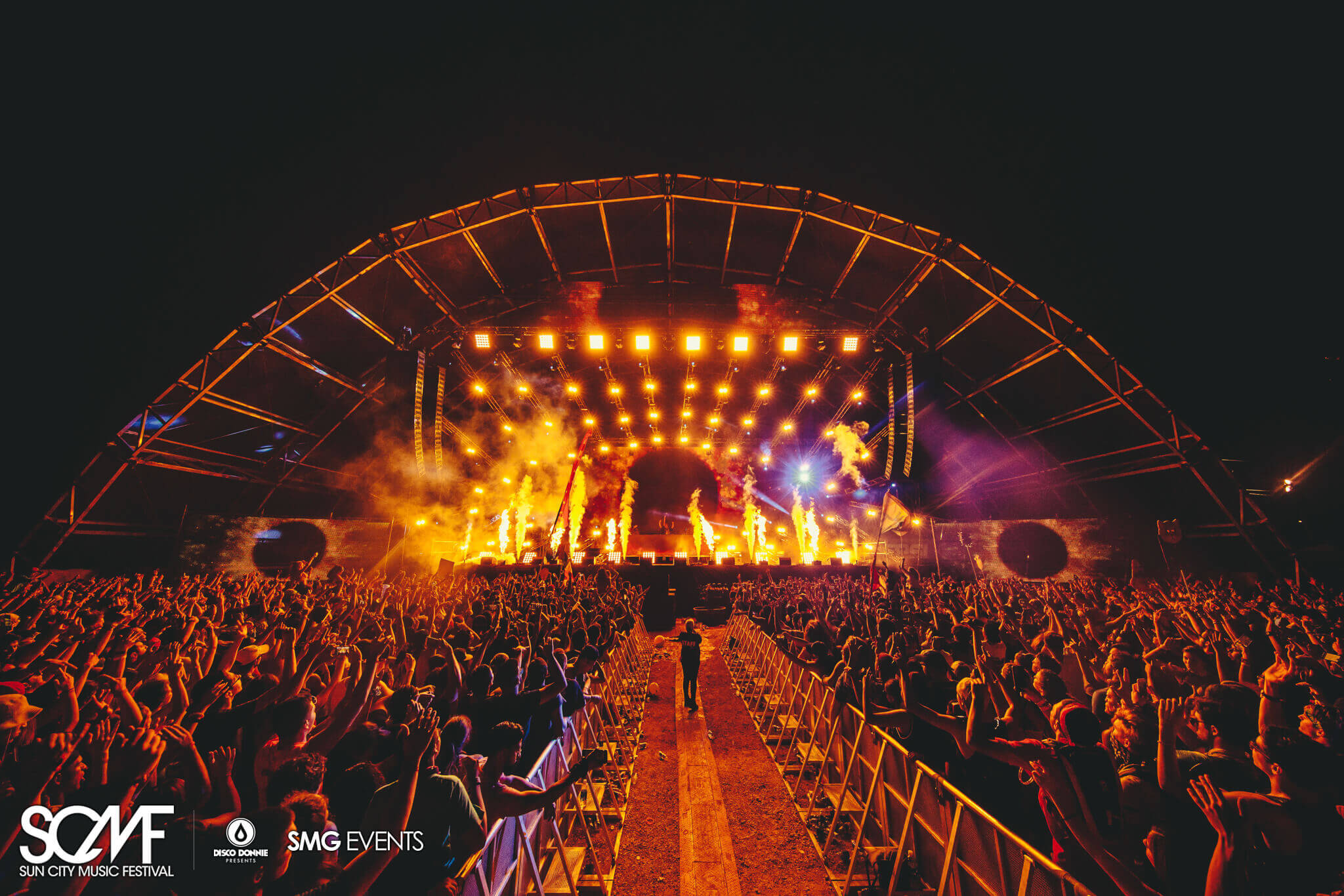 The complete schedule of artists ensures you'll experience the potent energy of electronic music including the brilliant performances on the Sun City main stage, causing life on Earth to be forever changed. Dip into Midnight Oasis and be transported to another world by the diverse lineup of today's finest players who will deliver sweltering DJ sets and tap into the sounds of the underground pulsating from the Beatport stage including some of house and techno's most cutting-edge talents.