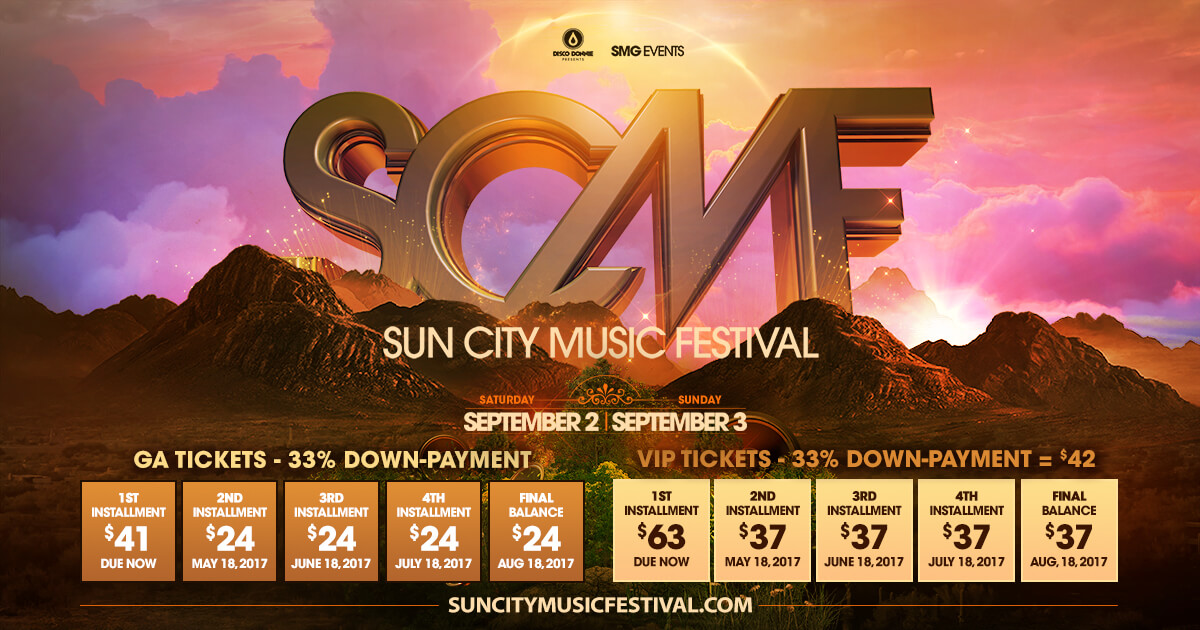 Our annual return to the desert for Sun City Music Festival will take over Labor Day weekend to cap off the 2017 summer season on September 2-3rd. With tickets on sale now, you can opt for a payment plan to spend a little over the upcoming months. For a cost-effective getaway in the Lonestar State, put two-day festival passes on a payment plan with Tixr at the lowest prices of the season. With $41 down, general admission passes are only $24 a month — you can't afford to miss out!
Book It on a Budget
To start your payment plan, make an initial deposit and spread the remaining cost into low, monthly installments. The perfect option for money savvy dancers, affordable payment plans allow you to book your trip to SCMF at a fraction of the cost. Plus, VIP access has never been more attainable with prices starting at just $37 a month, everyone can enjoy the finest experience.
Sign up for a payment plan today!