As we wrap up the summer season with our blowout party of the year, Sun City, we know the desert heat can take a toll on you while you make your way from stage to stage and dance your heart out all weekend long. To get the full Sun City experience we encourage our festival attendees be aware of their surroundings, watch out for one another and stay hydrated.
Fuel Up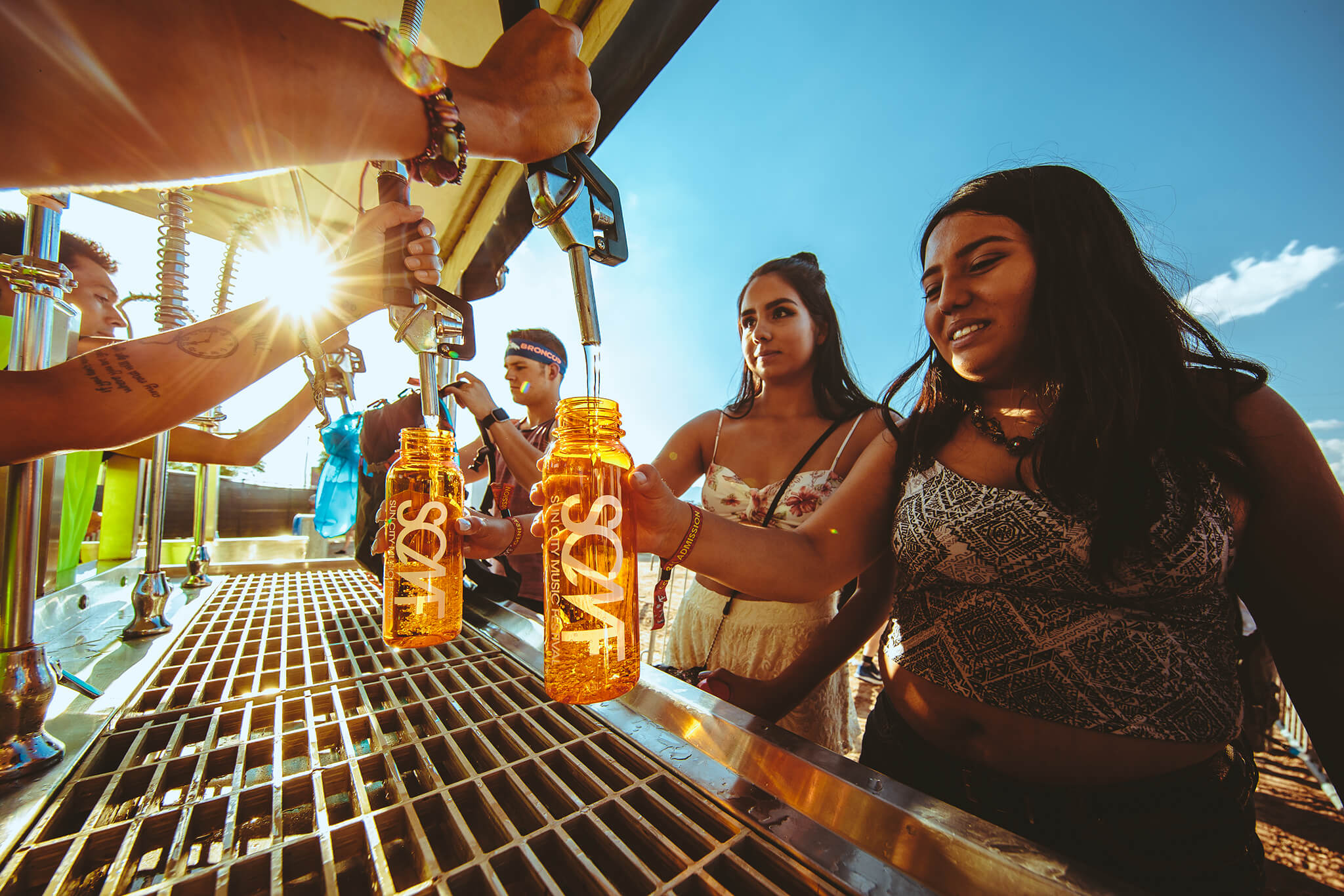 All the non-stop dancing and vigorous physical activity can lead to dehydration and overheating, so it's crucial to drink plenty of water. Refill empty containers and be the life of the party with a pitstop at the free water station. For practical supplies, like a Vibedration hydrating backpack and reusable water bottle, visit the official SCMF merch booth!
Replenish electrolytes by sipping on noncaffeinated sports drinks. Stop by the Celebrate Safe booth to pick-up free packs you can add to your water bottle. Of course, you can also purchase water and sports drinks at various concession stands on the festival grounds. And don't forget to eat — we're bringing in tasty refreshments to satisfy your every craving including American staples and Tex-Mex favorites, along with crisp beverages and mocktails.
Cool Down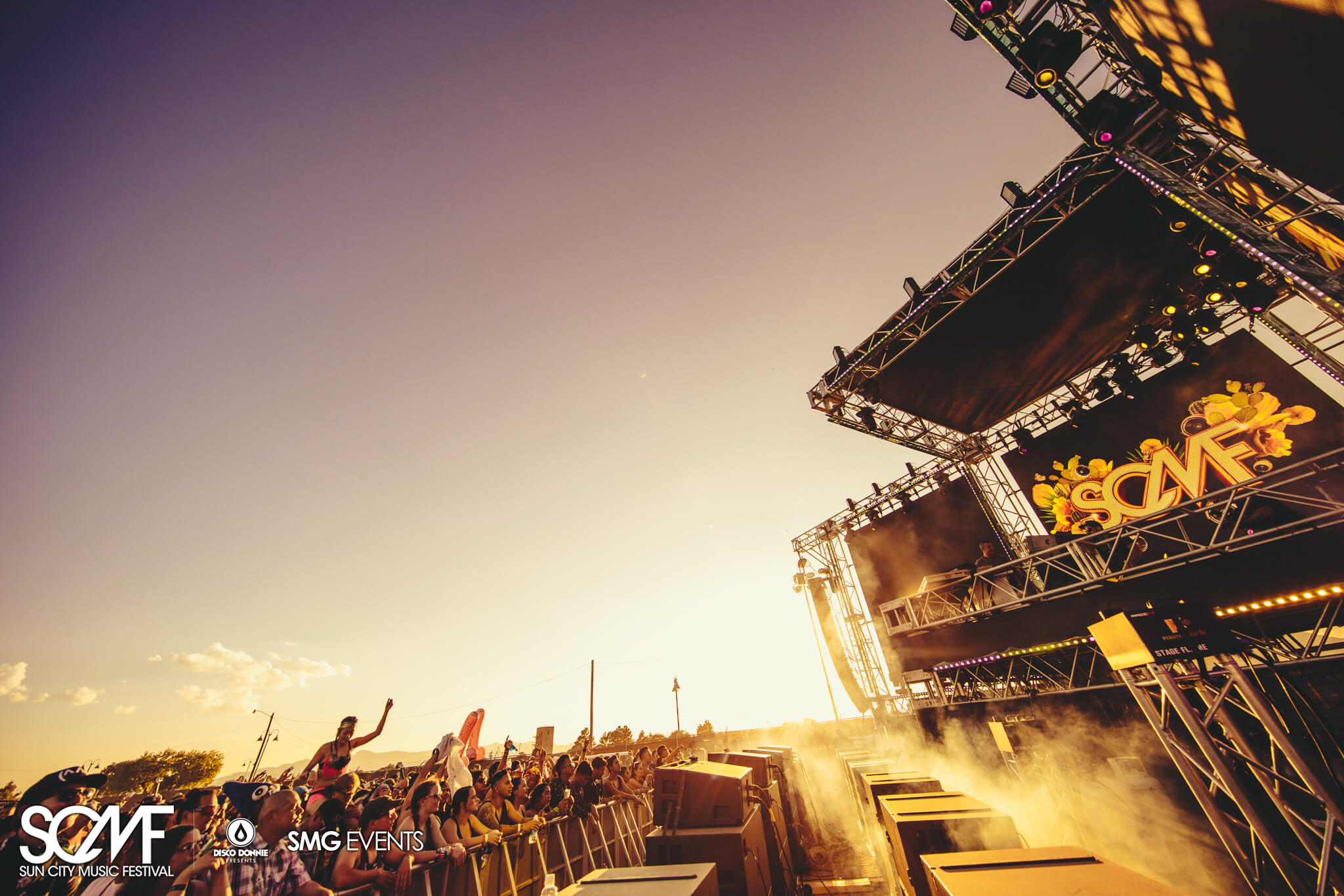 As you make your way through the festival be sure to take frequent breaks from the heat and rest up at one of our designated Chill-Out spots. Not only is it vital, it's one of the top ways to stay cool! On the flip side, be prepared with layers of clothing for when the desert temperature drops as we enter our Midnight Oasis.
Be a Friend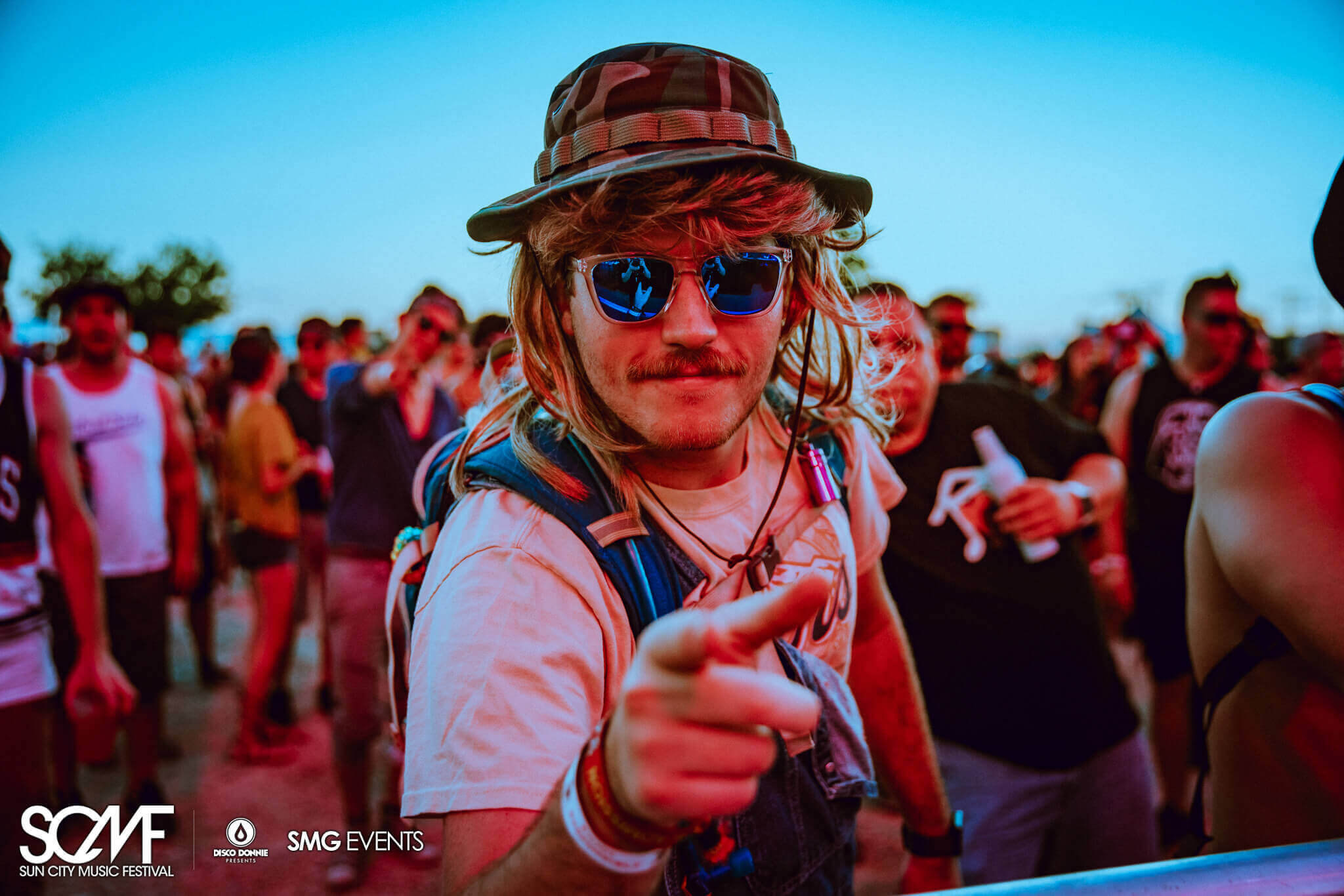 With so many people and places, it's easy to get lost at a festival. Know where your friends are, set up meeting points, and stick together. Safely stash your belongings by renting a locker on-site and keep a watchful eye on your valuables as you hop from stage to stage. Help fellow party-goers and be a friend indeed by returning misplaced items to the Lost & Found.
Whether you need to rehydrate with electrolytes or are in need of basics like aspirin, band aids, and earplugs; we have medical personnel located on-site. Look for First Aid stations near every stage marked with a red cross. You are welcome to visit for any health related issues.