With all the dancing set for a long, holiday weekend in the Sun City we've made sure sure festival goers can stay fueled up with several party-friendly food options. There's no excuse to skip a meal at Ascarate Park with a variety of local cuisines to satisfy your taste buds! As you hop from stage to stage, grab a bite to eat and taste the array of flavors available at our favorite food vendors. From hearty meals including American staples and Tex-Mex favorites, to crisp beverages and mocktails, here are the best eats of SCMF!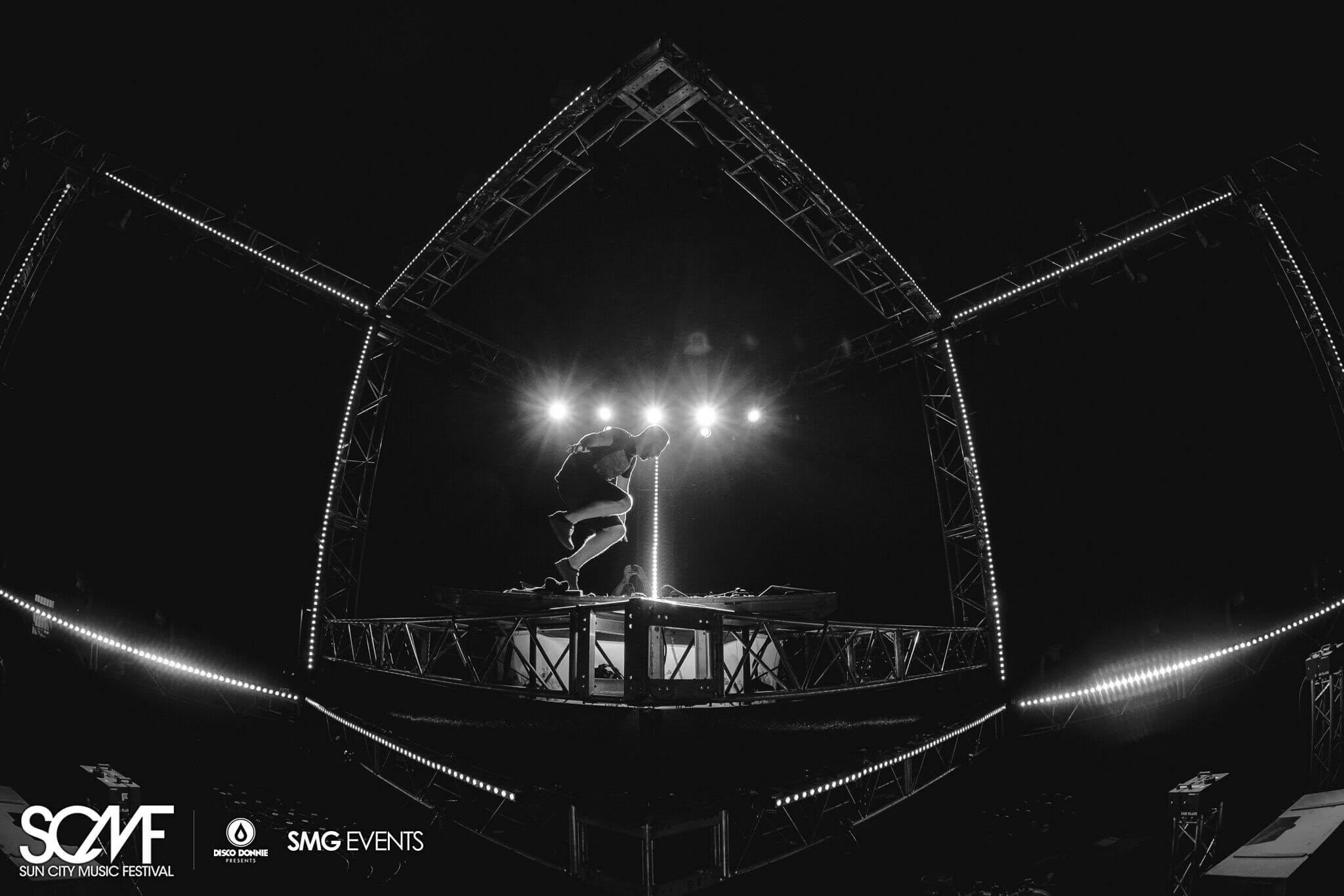 Fresh N Juicy
Cool down and re-energize between sets with a stop at Fresh N' Juicy serving up tasty fruit, juices, and smoothies. Feel refreshed with a revitalizing agua fresca or fresh coconut.
Desert Rustic Kitchen
Take your taste buds on a wild ride at the Desert Rustic Kitchen. You'll probably want to order everything with a menu ranging from brisket, nachos, fries and more.
Willy's Doggs
With nearly every review citing Willy's Doggs as the "best hot dog I've ever had," a stop here is a must! Known for being the first to offer a chihuahua style, footlong hotdog in El Paso — which consists of brick oven bread, 1/4 lb all beef frank wrapped in bacon, and finished with over 15 gourmet toppings. Yum!
A&B Foods
Chow down on some familiar favorites, like pizza and chicken tenders at A&B Foods.
Bahama Bucks
Welcome to the island side of life, get a taste of paradise with the ultimate tropical indulgence. At the heart of Bahama Buck's menu are our world famous Sno creations — shaved ribbons of soft and fluffy shaved ice generously showered with Bahama Buck's original gourmet flavors.
Clasico Kitchen & Bar
Stop by Clasico Kitchen & Bar at Sun City, serving up non-alcoholic Clamato's and Michelada's that are the best in town! Chill out with an order of their impressive signature drink.
Off the Grill
Off The Grill has been Best BBQ Food Truck in America by mobile-cuisine.com and the BBQ speaks for itself! Hit up their tent at SCMF to sample the burgers, tacos, and wings.
Gallery 3 Kitchen
Craving carnitas? Stop by Gallery 3 Kitchen, a local 5-star restaurant offering comfort food with a twist including tacos, nachos, chicken, and burgers.