Prepare to dance your heart out under the desert sky when our PixMob illuminates the floors of Sun City Music Festival with ingenious LED wristbands! When night falls, the crowds will be transformed into an interactive light show, strobing in time with the music or your body's rhythm. Now, for a limited time, you can save over 30% and get 5 for $50!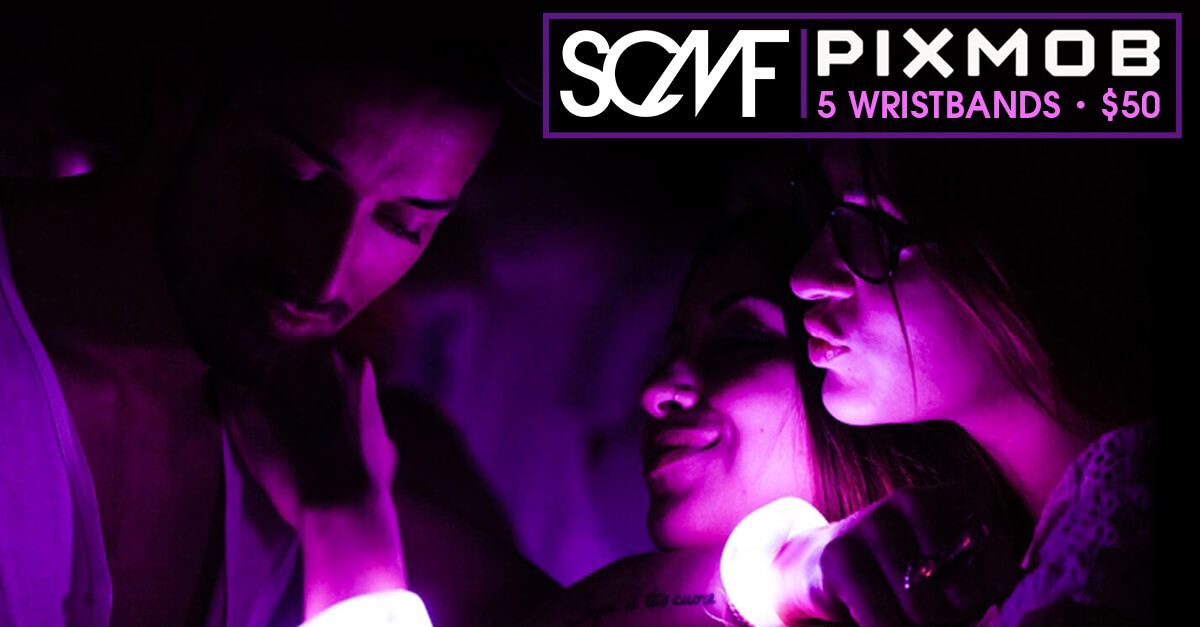 PixMob LED Wristbands connect the crowd by reinventing the rituals of dance music and creating climactic moments. Controlled by Bluetooth technology, PixMob virtually maps each fan into a pixel, pulsating in sync with the music, or reacting to the body's movement. Get 5 wristbands for $50 and squad out with the PixMob!
Win Big With Lucky Wristbands
Dream in colorful hues, if your wristband strobes purple upon activation enjoy awesome prizes like VIP upgrades, official merch, and more.
How it Works: Collect your PixMob wristband at the on-site merch booth and activate it with the pull tab, if it strobes purple you win!
Prizes Include: VIP upgrades, merch giveaways, and exclusive meet & greets with the artists!