The seventh annual Sun City Music Festival prepares to ignite El Paso with an all-star lineup on September 2-3rd of Labor Day. Lock in your party plans to celebrate the long, holiday weekend with your squad by taking advantage of discounted early bird passes while they're still available. Buy tickets now, or start a payment plan!
Round Up Your Sun City Squad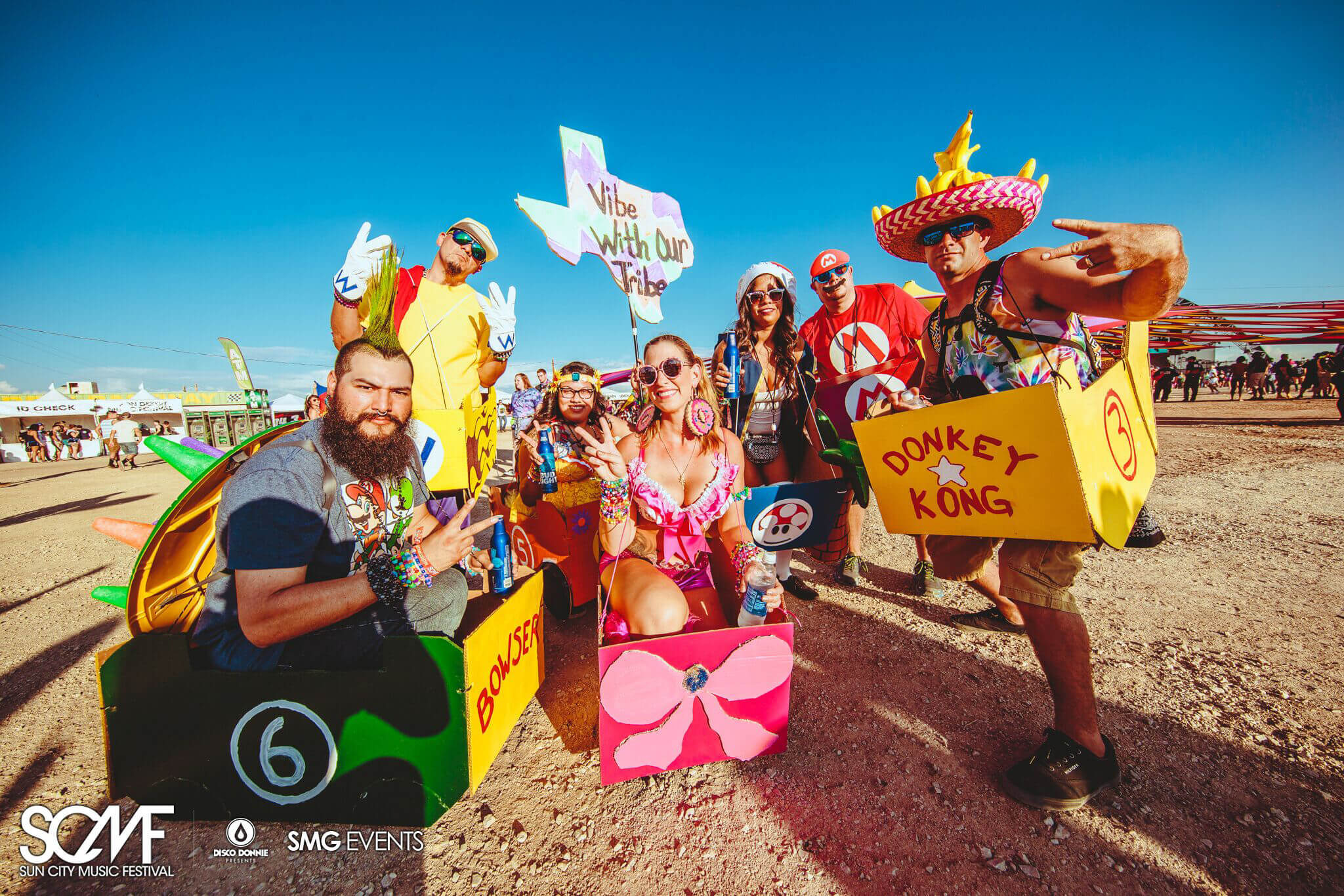 Crew up when SCMF returns to the desert with a stacked lineup of electronic talent across three stages. As always, our diverse DJ roster will represent an international cross-section of today's hottest players. But what fun would it be without a proper festival crew?
For an unforgettable experience, get the whole gang together! Whether you're a crew of two or ten, the Sun City festival grounds will come to life with a sea of people squaded out. We love how our tribe goes all out with dedicated groups of friends in head to toe neon, matching masks, or custom tees. Anything is possible when we close out the summer season at SCMF!