We're getting ready to kick up some dust when Sun City Music Festival returns to El Paso for Labor Day weekend, September 2 & 3rd, in Ascarate Park. As you organize your essentials for a holiday weekend reveling in the glory of top-notch music and non-stop dancing, keep cool with a stylish SCMF beverage container. Stay hydrated and represent Sun City as you move to the groove between back-to-back sets lined up over three stages. Plus, you're welcome to bring it to the shows each day, as long as it's empty upon arrival!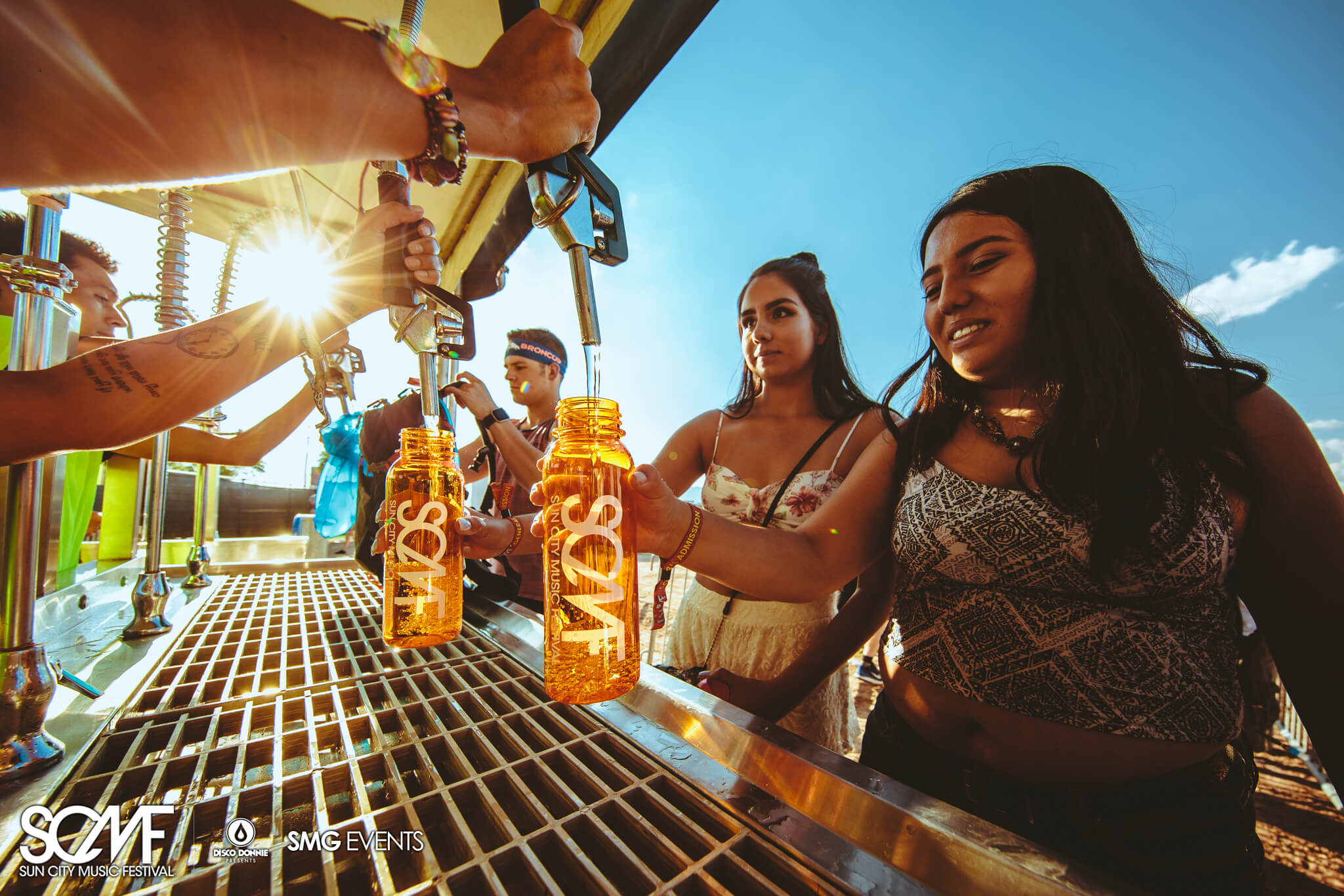 Keep Cool and Stay Hydrated
One of the top ways to stay chill during our moment in the Sun is by making frequent stops at the free water stations on festival grounds. Don't worry about a shortage of H20, refill until your heart's content and keep hydrated in the arid heat. The west Texas desert has a special kind of vibe, perfectly suited for the healing sounds of electronic music, so make the most of our experience and Celebrate Safe. Get your SCMF water bottle!