The gates to day one of Sun City are now officially open! Head to Ascarate Park to experience the 2017 edition of our stellar lineup. But before you head out to the park, review the following recap of last-minute reminders, and make sure to cover the essentials by bringing a valid ID along with your festival ticket.
Thanks to our official charitable partnership with The Salvation Army we're supporting Hurricane Harvey relief efforts, and matching monetary donations dollar for dollar. Bring canned goods and donate to the food drive to gain express entry, plus a chance to win VIP upgrades and passes to next year's party!
What to Bring, or Not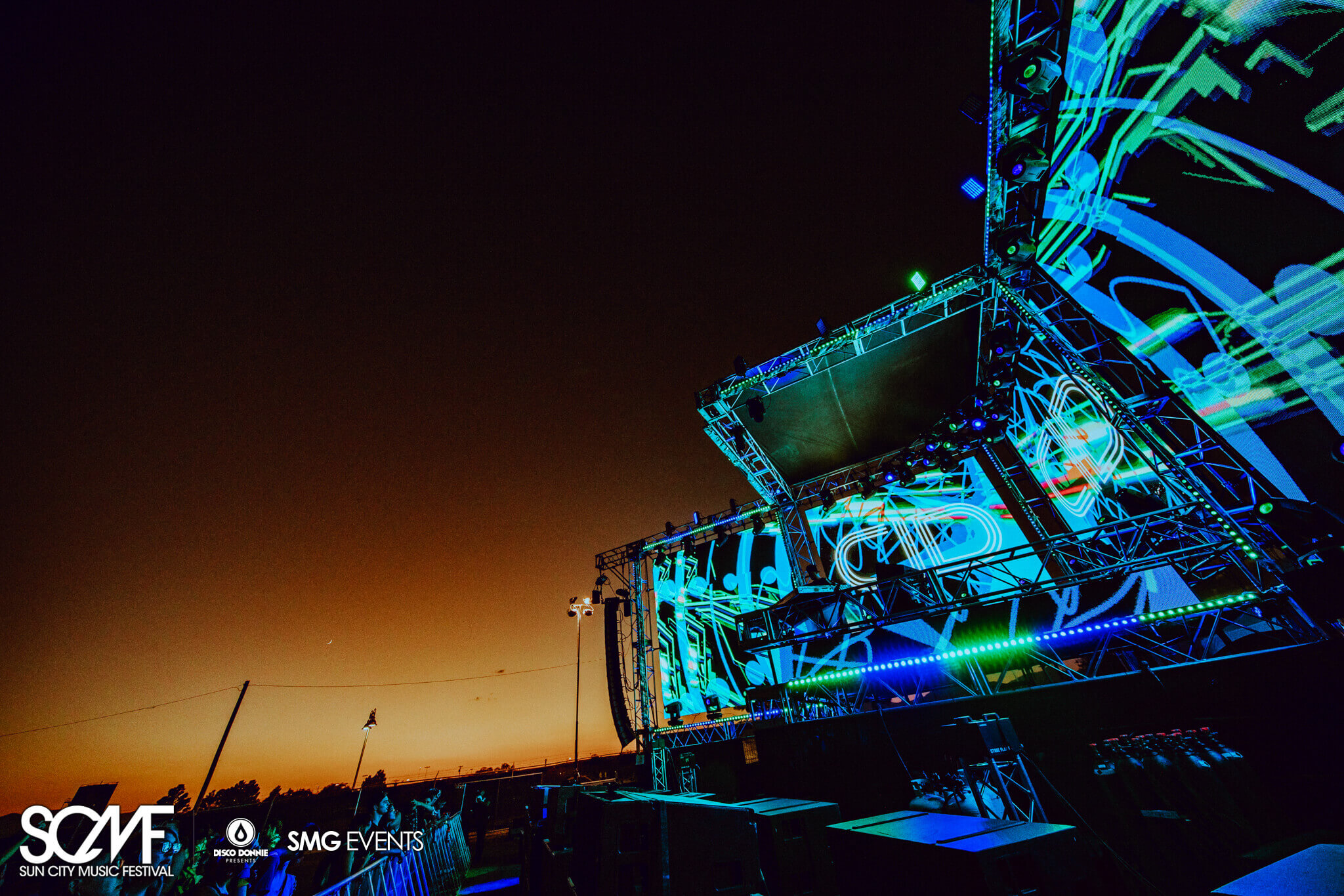 Come prepared, apart from your ticket and good vibes, the most important thing to have is an accepted form of identification. Before you head to the park, make sure your ID is good to go! Bring a copy of your ticket, either PDF or mobile QR code, along with photo ID to the gates of Sun City to collect your festival wristband.
To prevent running into any trouble at the front gates, quickly review our rundown of accepted versus prohibited items covering what you can and cannot bring past the festival gates including totem pole guidelines.
Avoid Fake Tickets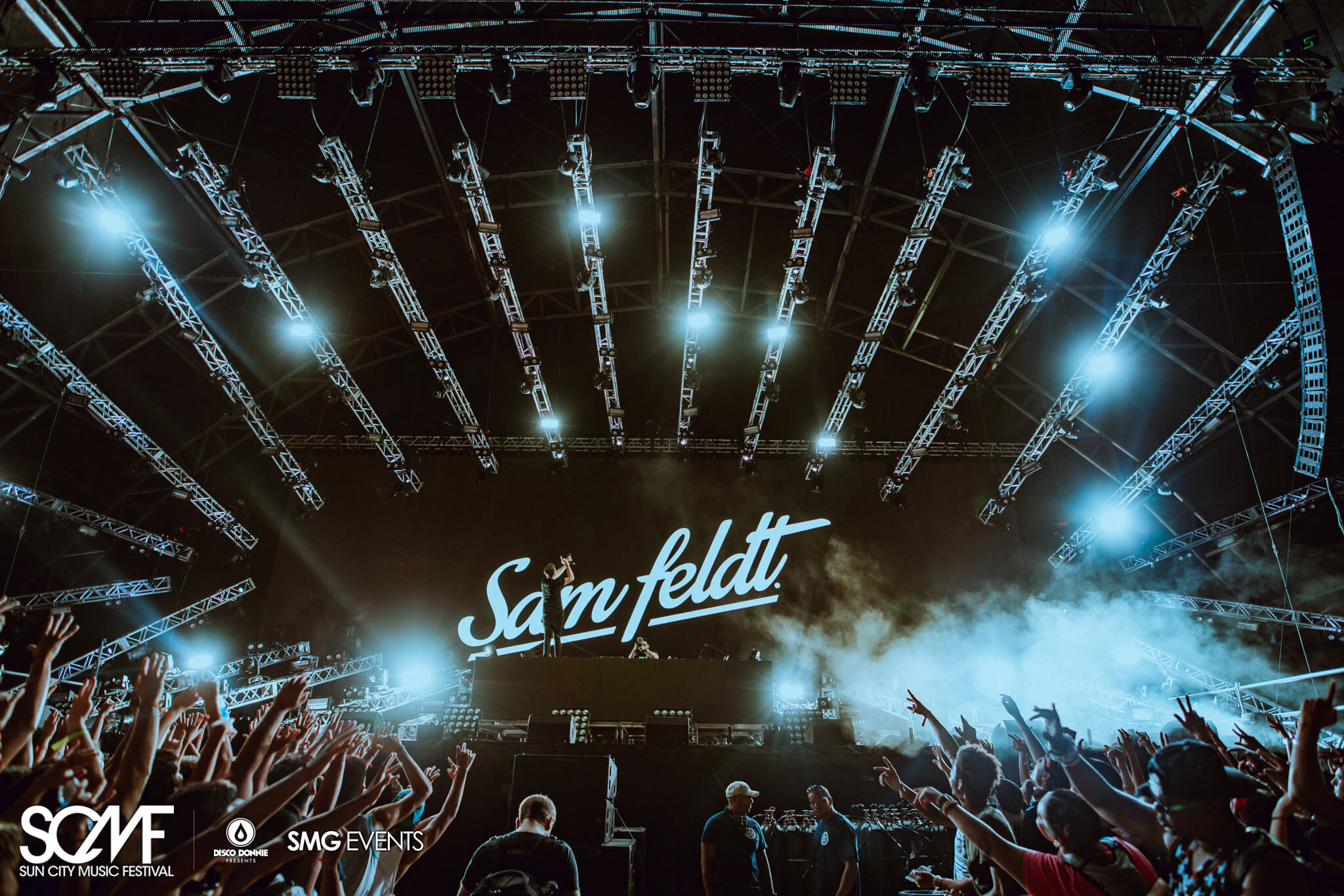 Tickets to our 2017 edition are highly prized to see an all-star program of events. We want all our party goers to experience this year's festivities so avoid counterfeit tickets at all costs! To make sure your festival passes are authentic, buy tickets from authorized outlets only.
Now that VIP access has sold out, only General Admission tickets remain and they're moving fast! We encourage all patrons to beware of counterfeit tickets sold by scalpers or third parties online. People re-selling tickets on Facebook or Craigslist — especially tickets that have already been printed out — are likely copies and will not grant you access to the festival.
Daily Artist Schedule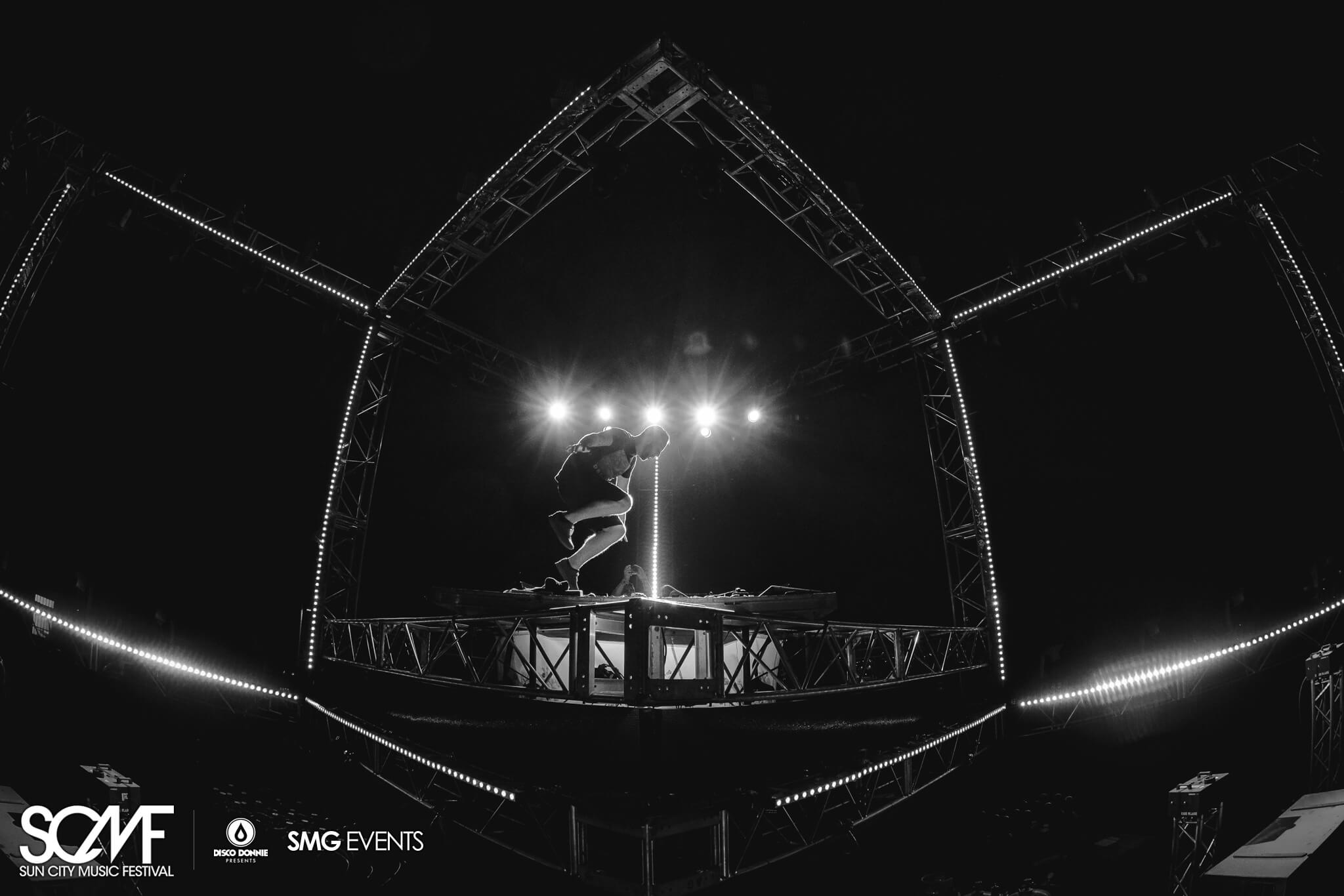 Easily plan out your entire day with the SCMF mobile app! Download it free for both Apple iOS and Google Android devices. Browse the scheduled program of events including a complete list of artist set times and make your rounds on the grounds of Ascarate Park. Don't miss a beat, to create your own personal list of must-see shows, simply login with Facebook and 'add' your hand-picked sets to the My Schedule feature!
Sun City Main Stage
Experience the potent energy of electronic music's greatest luminaries with brilliant performances at the Sun City main stage, life on Earth will forever be changed.
12:30-02:00 AM MARSHMELLO
11:25-12:25 AM Nghtmre
10:25-11:25 PM Louis The Child
09:25-10:25 PM Slushii
08:25-09:25 PM Ookay
07:25-08:25 PM Joyryde
06:25-07:25 PM Timmy Trumpet
05:25-06:25 PM Zaxx
05:00-05:25 PM Evan Evolution
Midnight Oasis Stage
Dip into Midnight Oasis and be transported to another world by the diverse lineup of today's finest players who will deliver sweltering DJ sets.
12:45-02:00 AM Seven Lions
11:30-12:45 AM Getter
10:30-11:30 PM Herobust
09:28-10:28 PM G Jones
08:25-09:25 PM SayMyName
07:25-08:25 PM Buku
06:25-07:25 PM Bonnie X Clyde
05:25-06:25 PM Loosid
Beatport Stage
Tap into the sounds of the underground pulsating from the Beatport Stage including some of house and techno's most cutting-edge talents.
11:00-02:00 AM Sasha & John Digweed
08:15-10:45 PM Guy J b2b Guy Mantzur
06:45-08:15 PM Latmun
05:00-06:45 PM Cromeens
Press Play on the Soundtrack of Sun City
Familiarize yourself with the hotly anticipated lineup and spin the Spotify playlist to get pumped for the party! Our curated playlist features a collection of the latest tracks from Marshmello, Borgore, Illenium, Malaa, Slushii, and so much more. Showcasing a blend of genres including house, techno, trance, bass — and everything in between — the full talent roster represents a cross-section of today's finest players.